Community events
City Herbal Apprentice Program CHAP volunteer gardening
---
DATE & TIME
Tuesday, October 3, 2023
1:30 p.m. – 3:30 p.m.
Registration is closed
WHEEL CHAIR ACCESSIBLE
No
---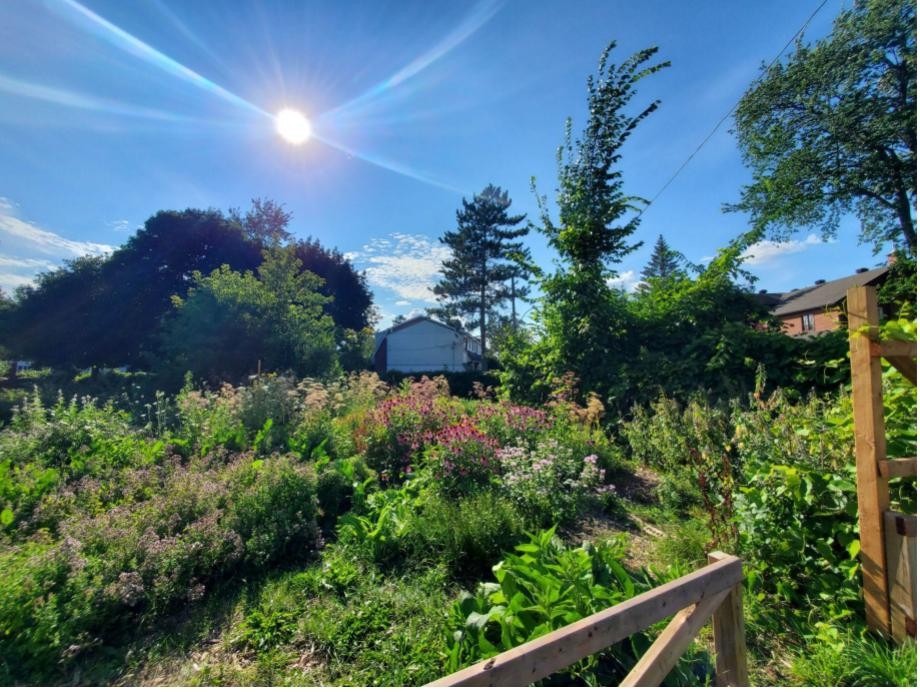 The perennial herb garden at Loyola Farm is the main teaching and demonstration site of the City Herbal Apprenticeship Program, and is the oldest garden plot at the site. Originally created in 2010 as theRealiTea garden by members of the Concordia Food Systems Project, this garden boasts many varieties of perennial medicinal and culinary herbs. Adjacent to the herb garden is a food forest that was created in 2012, this garden is planted with a diverse array of fruit trees, berries, and nuts, alongside a variety of flowers and herbs, helping to create a dynamic ecosystem that nourishes each plant as well as the whole.

Volunteers will have the opportunity to get their hands dirty in both of these gardens, and will work on a variety of garden tasks including bed and path maintenance, weeding, transplanting, and general garden upkeep.

Snacks and refreshments will be provided, and volunteers may frequently take home herbal harvests. Our volunteer sessions are open to everyone, from those with gardening experience to beginners! Please note that these sessions are not part of our apprenticeship program.

PLEASE NOTE: in case of bad weather the volunteer session will automatically be canceled.
This event is part of Campus Sustainability Month at Concordia, a month-long series of sustainability events and activities.
---