Arts & culture
Sustainable Signage Workshop: Long Texts / Atelier sur la signalisation durable : Textes longs
---
DATE & TIME
Friday, September 29, 2023
3 p.m. – 4 p.m.
SPEAKER(S)
Jasmine Sihra, Joé Côté- Rancourt
WHEEL CHAIR ACCESSIBLE
Yes
---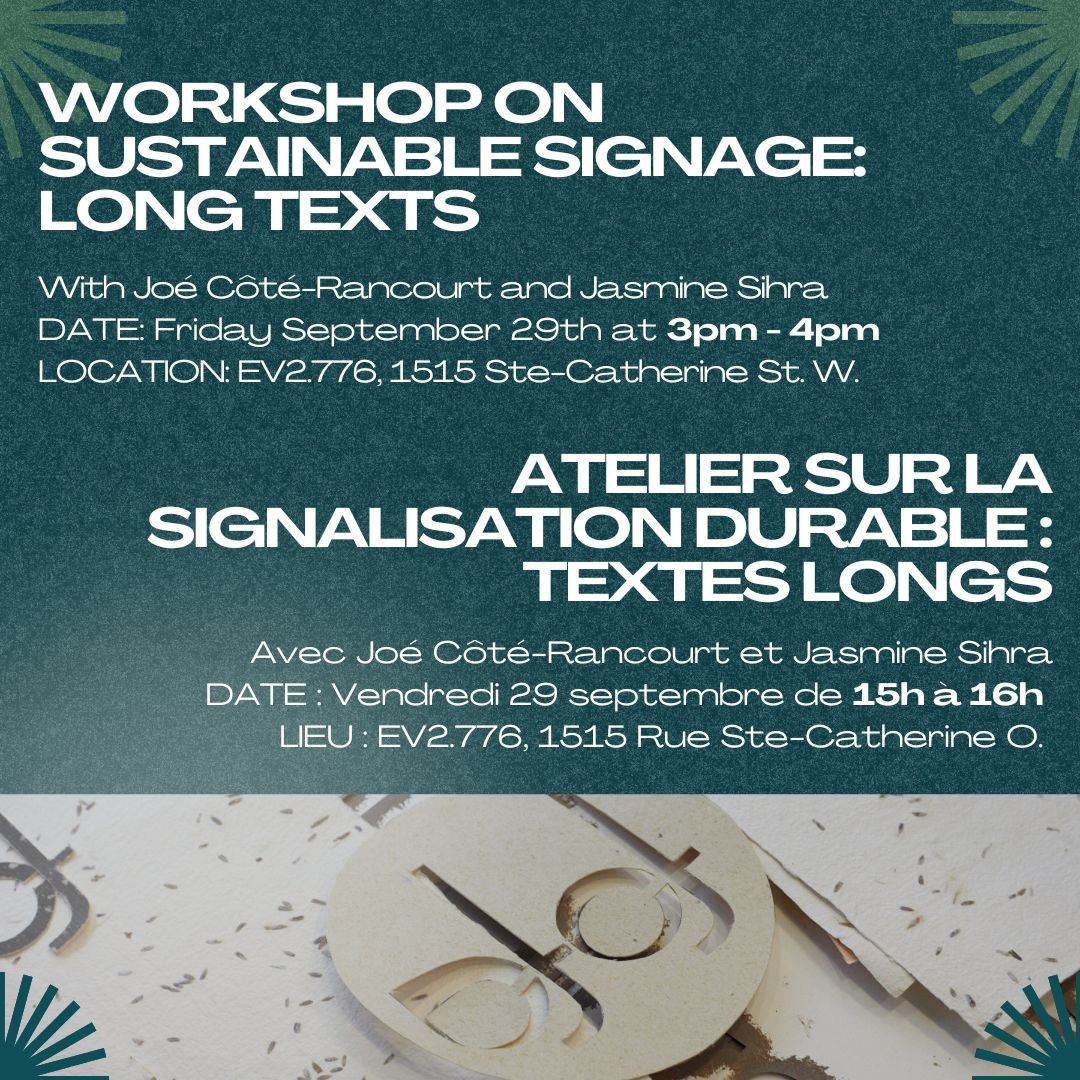 For the final workshop of our series on sustainable signage, we will focus on techniques for creating and pasting longer texts on gallery walls. We will also share some documentation of previous signage experimentations. If you are seeking advice on sustainable signage or implementing sustainability into your own project, the gallery's Curator of Sustainability, Jasmine Sihra, and Sustainability Technician, Joé Côté- Rancourt, will be available for consultation during this session.
________________________________________________________

Pour le dernier atelier de notre série sur la signalisation durable, nous nous concentrerons sur les techniques de création et de collage de textes plus longs sur les murs de la galerie. Nous partagerons également de la documentation sur les expériences précédentes en matière de signalétique. Si vous cherchez des conseils sur la signalisation durable ou sur la mise en œuvre de la durabilité dans votre propre projet, la conservatrice de la durabilité de la galerie, Jasmine Sihra, et le technicien de la durabilité, Joé Côté-Rancourt, seront disponibles pour consultation au cours de cette session.
---