Conferences & lectures
Mental Illness and the World Order
---
DATE & TIME
Friday, October 28, 2022
11 a.m. – 12:30 p.m.
Registration is closed
SPEAKER(S)
Selina Makana, Domingos da Cruz
---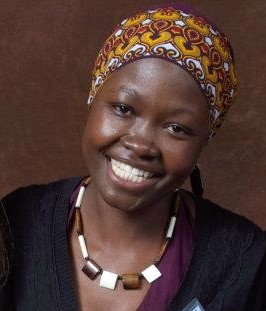 Selina Makana, assistant professor of African History at the University of Memphis
É MALUQUEIRA!: THINKING THROUGH MADNESS IN THE AGE OF NEOLIBERALIZATION IN POST-WAR ANGOLA

A talk by Selina Makana, assistant professor of African History at University of Memphis, in conversation with CISSC visiting scholar Domingos da Cruz.

The Angolan past and, until recently, its present have been characterized by a pervasive "culture of fear" and "um grande confundo." These discourses of fear, anxiety, and confusion shape postwar subjecthood not only in Angola, but in other postwar societies across the globe. Scholars have over the years drawn attention to the inextricable link between the psyche of the colonized and the brutality of colonialism and its legacies.
My presentation uses data collected during my fieldwork in Angola to examine the way specific discourses reveal a postcolonial neurosis, which typifies the country's political system and national economy. I argue that everyday discourses of madness offer a political critique and moral response to the historical injustices and the socioeconomic precarity Angolans experience in the postwar moment.
In using the term "neurosis" or "madness," I refer not to a clinical condition requiring treatment and asylum confinement, nor is it a social stigma of otherness, but rather to a generalized condition affecting the postcolonial subject who feels anxious, confused, frustrated, and fearful about the state of the politics, economy, and everyday life.
I suggest that a close and careful reading of postwar national reconstruction discourses opens up space to explore Angola's contemporary history, and in turn shed light on how ordinary citizens, in their public discourses, offer counter-hegemonic views to state-driven narratives of nation-building.
---