Conferences & lectures
Lunch & Learn - Theology and Science Fiction
---
DATE & TIME
Thursday, October 26, 2023
12 p.m. – 1 p.m.
SPEAKER(S)
Richard Bernier
WHEEL CHAIR ACCESSIBLE
No
---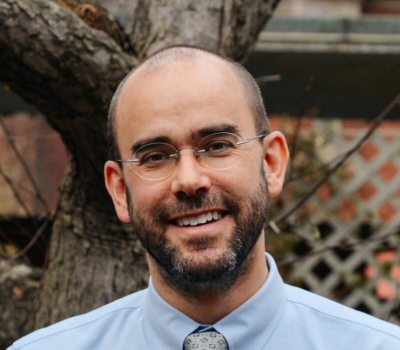 From the Force, to the metaphysical implications of wormholes, to the ethics of time travel, works of science fiction often include strong theological themes, and theologians often turn to science fiction to illustrate their enquiries. How can science fiction shed light on theology? How can theology enhance themes that are dear to science fiction?
Dr. Richard Bernier will give a short presentation on the relationship between theology and science fiction, and then we'll turn to a group discussion.
Participants are invited to bring their own lunches; tea and coffee will be served.
Accessibility info: the Z Annex is accessible by a flight of exterior stairs, or down 4-5 exterior stairs and up a flight of interior stairs. All-gender washrooms are in the basement and on the second floor. Please contact mfsc@concordia.ca for any additional questions or accessibility needs.
---