Student profile
Paria Asadi
Pursuing a Bachelor of Science
Honours in Biology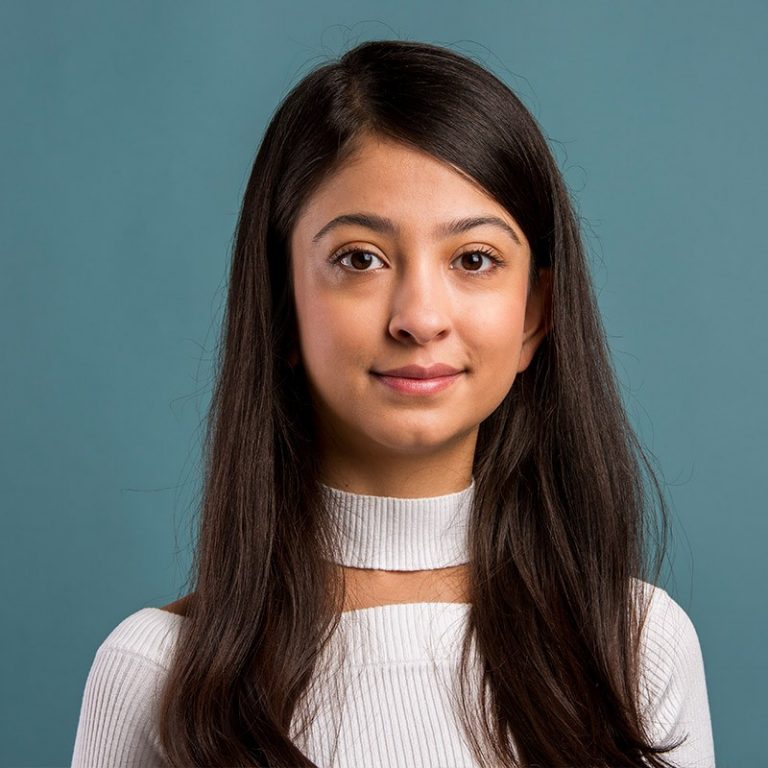 "I couldn't ask for anything more from a university experience."
Fuelled by a passion for helping others, Paria Asadi dove headfirst into disease research at Concordia.
What sparked your interest in Biology?
I chose Biology because of my love for science and understanding how diseases arise at the molecular level. Understanding diseases and trying to find prevention strategies, therapeutics and treatments is very helpful to people. I'm a problem solver so this suits my personality, as I love integrated systems and research.
Can you tell us about the research project you're doing right now?
After my first year at Concordia, I started emailing professors to ask if I could volunteer in their labs. One of the professors encouraged me to apply for the Concordia Undergraduate Student Research Awards program, so I applied in summer 2021 and then started my work at Dr. Michael Sacher's laboratory.
When I joined Dr. Sacher's laboratory, my knowledge and techniques were very minimal. The process of learning can be frustrating, but I was patient and continued to work. I started working on a disease called TANGO2 deficiency. It's a mutated protein in humans that leads to a very complex disease phenotype. There is very little information about this protein, so our goal was to understand the function and localization of this protein and try to find therapeutics.
I started this research project two years ago, and now it's the topic of my Honours thesis. Recently, a paper that I worked on with Dr. Sacher and his team was accepted into a journal. It's a huge honour for me to know that I started from scratch but now I have my first authorship on a paper published in the Journal of Inherited Metabolic Disease.
What do you find most exciting about research?
What I love about this research is that I can apply the science that I'm learning in my classes. Research takes a lot of critical thinking, problem solving and a combination of knowledge and techniques. The courses that I'm taking help me understand my research better, and vice versa.
Any tips for undergrads who want to do research while at Concordia?
I always encourage people to look and ask for opportunities. We are at university to gain knowledge and experience so we should ask for it. If I didn't ask my professors if I could volunteer, then these projects never would have happened.
Do you do any other extracurriculars at Concordia?
When I joined Concordia, the first thing that I did was go to the LIVE Centre and ask how I could start volunteering. A nice lady sat with me for an hour and asked me what my interests were and started searching for the opportunities available. I really appreciate volunteering through Concordia as it helped me to be involved in the community even more. I've volunteered at St. Mary's Hospital for the past three years in the Cancer Care Outpatient Clinic. I joined Women Aware because I was always interested in women's rights as this was something taken away from me back home. I also worked as a Student Success mentor at Concordia. I try to give back to the community in this way to help students feel less lost than I was in the beginning.