Notable Concordian
Ned Goodman
LLD 97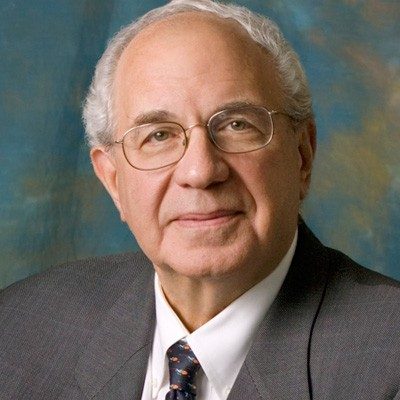 Awards & Distinctions
Honorary Life Membership
The late Ned Goodman was president and Chief Executive Officer of Dundee Corporation, chairman of DundeeWealth Inc. and chairman and CEO of Ned Goodman Investment Counsel Ltd., a wholly owned subsidiary of Dundee Corporation, in Toronto.
He was widely recognized as one of Canada's most successful investment counsellors, Ned has more than four decades of investment experience as a securities analyst, portfolio manager and senior executive.
He is founder and benefactor of the Goodman Institute of Investment Management Program at Concordia's John Molson School of Business. It is the first program to offer graduates MBA and Chartered Financial Analyst (CFA) designations simultaneously. Ned is also chancellor of Brock University in St. Catharines, Ont. He has volunteered his time for many benevolent organizations through the years.
In 1997, Ned Goodman was awarded an honorary degree by Concordia.
More about Ned Goodman
More recipients