CONTACT US
If you're interested in joining the lab, either as a research participant or as a student volunteer, please don't hesitate to contact us.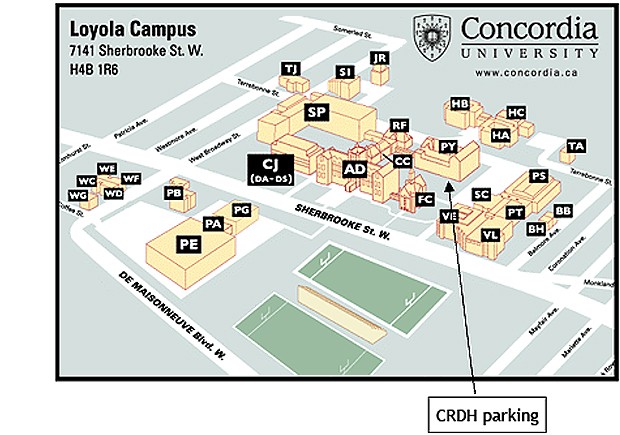 By bus:
The 105 (Sherbrooke), 164 (Westminister) and 51 (Édouard-Montpetit) buses stop at the front of campus.
By car:
Enter via West Broadway near Terrebonne. Proceed along driveway behind SP, RF, and PY buildings. Turn right just after the PY building. Park in the small parking lot in front of the PY building.