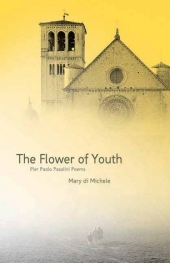 The Flower of Youth depicts the coming of age of the great writer and film director Pier Paolo Pasolini. The time is World War II; the place is German-occupied northern Italy. Unlike his younger brother, Guido, who took up arms to fight in the resistance, Pier Paolo chose to help his mother set up a school for the boys, mostly sons of farmers, too young to fight or be conscripted. The situation ignited an internal war that nearly eclipsed the historical moment for the young artist, a personal battle between his desire and his Catholic faith.
A kind of novel in verse, The Flower of Youth includes a prologue and epilogue detailing di Michele's search for Pasolini, her European pilgrimage, and her research into the time that shaped him as a man and as an artist.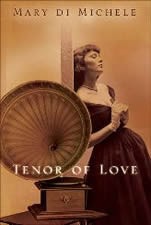 Tenor of Love is a work of fiction about three women in love with one man, the great opera singer, Enrico Caruso. The resonance and textures of Caruso's voice are conveyed through a language filled with music. It is a story of passion, jealousy and betrayal, a story of art, ambition, and the shifting nature of identity.
The novel unfolds in two parts; it bridges two centuries and two continents. The first part is set in Italy in 1897 and is a tale of two sisters, Ada and Rina Giachetti, the sopranos whose rivalry for the tenor's love drives them to betray each other. Rina, at seventeen, falls obsessively in love with the then destitute and unknown singer. But it is her older sister, Ada, who changes Caruso's life both on the stage and in his heart. The color and drama of the operatic stage and its plots leech into their daily lives, and these relationships end in scandal and heartbreak. In the second part of the novel, the narrative moves across the Atlantic to America. It reopens in New York City in 1917. Caruso is now world famous and fabulously rich. He meets Dorothy Benjamin Park, a sensitive young American woman. This is the story of the three short years of their courtship and marriage.
These two stories and the two cultures, Italian and American, they represent, are connected through love and the language of music, embodied in the tenor, Enrico Caruso. Publisher: Penguin Canada
Stranger in You: Selected Poems and New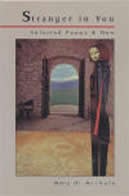 Mary di Michele's writing has been described by critics as "both contemporary and timeless", as "fiercely intelligent", as "feminine, tough, ironic and unsentimental", and as the work of a "mind at the farthest reaches of itself". Drawing from nearly twenty years of published and unpublished work,Stranger in You is gathered primarily around the recurring themes of gender, language, and cultural identity. Di Michele believes with Kristeva that the self is a strange land of borders and otherness ceaselessly constructed and deconstructed. These poems are more than immigrant songs or nostalgia for the old world or mere wonder at the new; they are interrogations, revelations, of the stranger, of the uncanny, in us all. Publisher: Oxford University Press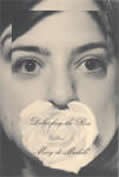 In Debriefing the Rose, di Michele calls forth a Sappho who will not be silenced - not by centuries, censorship, calumny, nor the burning of her books. This is poetry as time machine; it travels through years andlangscape to create a place where Quebec's Lachine rapids run through ancient China, a place haunted by such figures as Wang Wei, Hart Crane, Rainier Maria Rilke, and Baudelaire. . Publisher: House of Anansi Press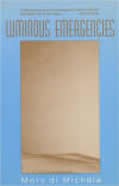 Luminous Emergencies is a collection of poems about the 'emergencies' of modern life. By turns solemn, witty, poignant, sensual and satiric, the poems shift powerfully from elegies to moving evocations of relationships to reflections on reality and poetry to political poems that arose out of the writer's stay in Chile in 1987.
Publisher: McClelland & Stewart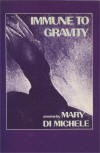 From the perspective of a woman in today's urban world, her themes and concerns are accessible and enlightening, and are brought to bear with intelligence and a keen sense of irony. Di Michele's poems have astonishing relevance and richness, combining power with gentleness, and clear directness with an evocative and elusive quality. Publisher: McClelland & Stewart
Anything is Possible: A Selection of Eleven Women Poets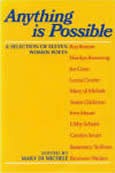 A critically acclaimed and seminal anthology of women poets emerging in the 80's including voices such as Bronwen Wallace, Roo Borson, Jan Conn, Carolyn Smart, and Susan Glickman. Publisher: Mosaic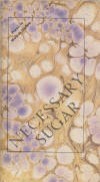 The title references a poem by Anne Sexton. The poems tell a story of love and the failure of love -- or what it is to be a woman in a world that also offers the pleasures of brandy and tobacco. Publisher: Oberon Press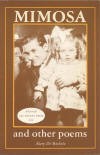 The title piece, a dramatic poem about family and cultural displacement, won first prize for poetry in the C.B.C. literary competition in 1980. Publisher: Mosaic Press/Valley Editions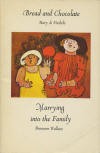 This collection was published along with Bronwen Wallace's Marrying into the Family. In this book, di Michele writes poems about immigration and her early childhood in Italy. It was described in Books in Canada as "an arresting combination of the personal and historical". Publisher: Oberon Press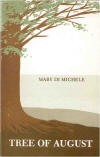 The first book by a young poet very much enamoured of language in all its thousand and one provocative poses.