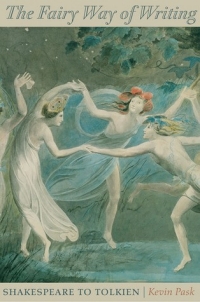 The Fairy Way of Writing seeks to explain the origins and popularity of enchantment in Shakespeare's plays. Writers John Dryden and Joseph Addison originated the phrase "fairy way of writing" to define the concept of an English creative imagination founded on a synthesis of high literary culture and the popular culture of tales and superstitions. Beginning with Chaucer, Johnson, Dryden, and Milton, the book argues that the fairy way of writing not only sets the stage for the fairy tale, the Gothic novel, and children's literature but also informs genres beyond the English canon, including painting, twentieth-century fantasy fiction, and French fairy tales.
In addition to English writers and visual artists such as Pope, Blake, and Keats, who were directly engaged with Shakespearean fantasy, the book also examines fairy tales, letters, and paintings by the French writers Madame d'Aulnoy, Charles Perrault, Madame de Sévigné, and the Swiss-born artist Johann Heinrich Füssli (Fuseli).
The Fairy Way of Writing alters the traditional sense of English literary history and of Shakespeare's singular place in it, insisting on the importance of often-overlooked literary and visual works. It recovers a distinctive aspect of English literary culture from across the entire early modern era and beyond, one that has been studied in the context of individual periods and writers but is only now explored in relation to the history of European nationalism and the creation of the modern literary system.
The Emergence of the English Author: Scripting the Life of the Poet in Early Modern England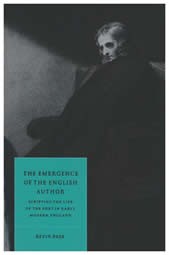 The historical construction of authorship is of enormous interest to scholars and critics. Yet an important aspect of the historical emergence of the author--the literary biography or "life of the poet"--has received scant attention. In The Emergence of the English Author, Kevin Pask offers the first full-scale history of the cultural construction of literary authority in early modern England, and studies the early life-narratives of major English poets Chaucer, Sidney, Spenser, Donne and Milton Cambridge University Press