Beckett After Wittgenstein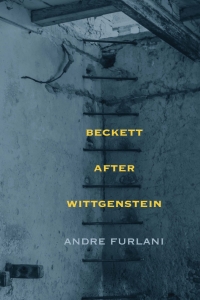 Among the best-represented authors in Samuel Beckett's library was Ludwig Wittgenstein, yet the philosopher's relevance to the Nobel laureate's work is scarcely acknowledged and seldom elucidated. Beckett after Wittgenstein is the first book to examine Beckett's formative encounters with, and profound affinities to, Wittgenstein's thought, style, and character.

While a number of influential critics, including the philosopher Alain Badiou, have discerned a transition in Beckett's work beginning in the late 1950s, Furlani is the first to identify and clarify how this change occurs in conjunction with the writer's sustained engagement with Wittgenstein's thought on, for example, language, cognition, subjectivity, alterity, temporality, belief, hermeneutics, logic, and perception. Drawing on a wealth of Beckett's archival materials, much of it unpublished, Furlani's study reveals the extent to which Wittgenstein fostered Beckett's views and emboldened his purposes.

Guy Davenport: Postmodernism and After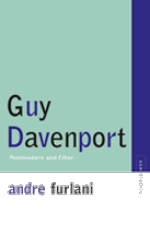 Guy Davenport (1927-2005), an American writer of fiction, poetry, criticism, and essays, a translator, painter, intellectual, and teacher, brought a breadth and depth of knowledge to his pursuits that few other writers could approach, let alone appraise. In Andre Furlani, this twentieth-century American master has finally found an apt critical reader. In this first sustained critical study of Davenport, Furlani elucidates the depths of Davenport's fiction and its poetic precedents, brings a rare understanding to the author's reworking of twentieth-century literature and intellectual history, and offers unusual insight into his compositional technique.
Furlani explores key themes across the spectrum of Davenport's fiction: pastoral utopia; twentieth-century dystopia; sexual ethics; the mythologizing of childhood; the inseparability of the archaic and the modern; and a celebration of the union of sophia, eros, and poesia. Whether Davenport's view of art and the cosmos should be called "postmodern" is a question that Furlani considers closely--offering, finally, a new aesthetic for this American original who, in these pages, at last receives the thorough and meticulous attention he has long merited. Publisher: Northwestern University Press