How to view your personalized exam schedule (Mobile)
This is a guide to viewing your personalized exam schedule.
Important
Before you start or if you are experiencing any issues accessing your Student Centre:
Make sure your browser is up-to-date with the latest version available.

If you are using pop-up blocker, please ensure it is turned off.

If you are still experiencing issues, try using a different browser.
How to access your Student Centre
Log in to the Student Hub, select My CU Account, then the Student Centre.
Sign in with your Netname and password.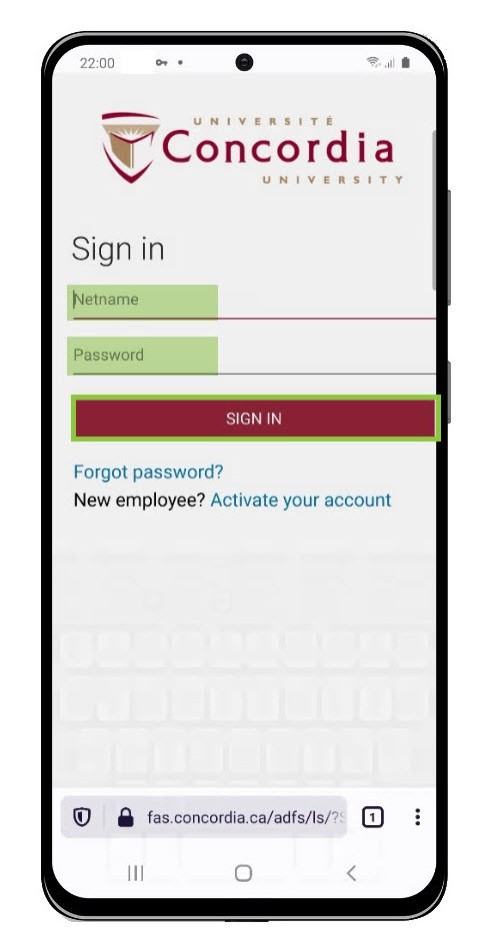 Select the Menu icon on the upper left-hand side of the screen.
Select Academics.
Select View My Exam Schedule.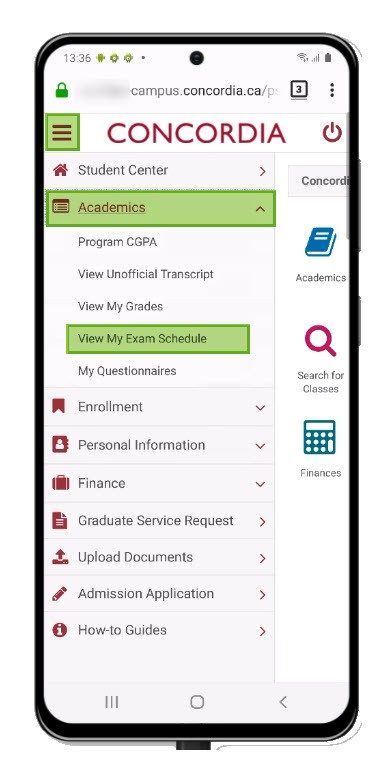 IMPORTANT
Find the deadlines to report an exam conflict and other important info in the Information section.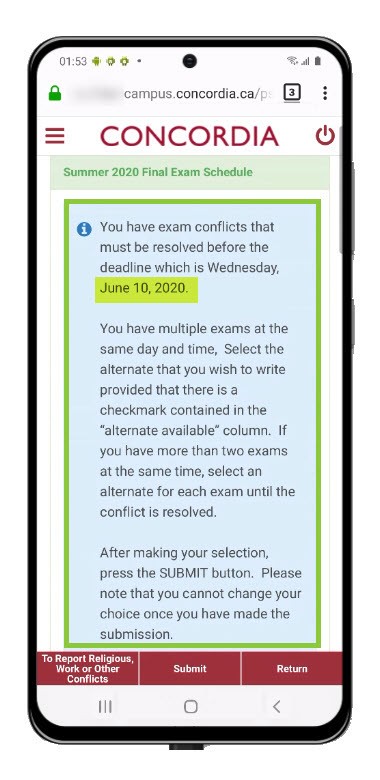 Your Final Exam Schedule page shows:
Your classes that have exams

The date, time and location of the final exam

The date on which an alternate exam is available (if applicable)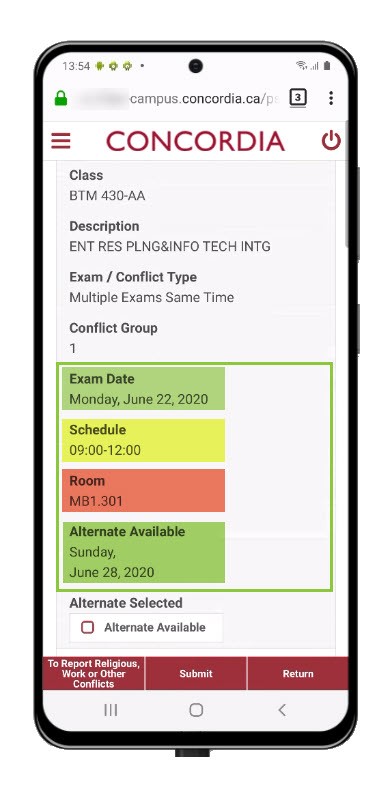 NOTE:
The Conflict Group section indicates any time conflict(s) in your exam schedule. You will see any available alternate exam times in the Alternate Available section.
To choose an alternate exam time, click the Alternate Selected box and then select Submit.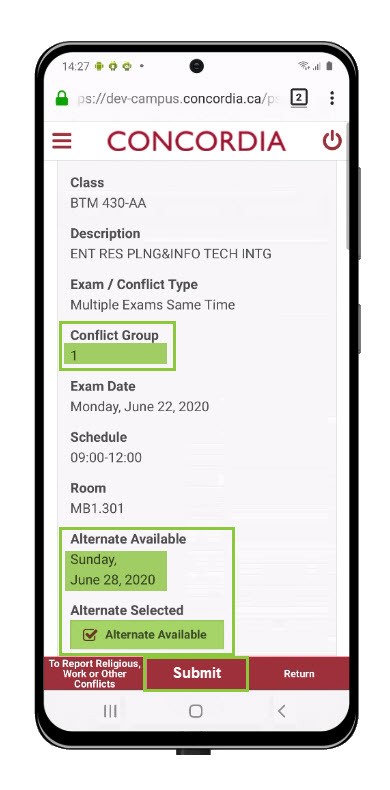 You can also report an exam conflict of a religious nature or due to an employment matter.
Once you have reviewed your exam schedule, you can return to your Student Centre.