How to view your advisor's contact information (Mobile)
This is a guide to contacting your program advisor(s) through the Student Centre.
Important
Before you start or if you are experiencing any issues accessing your Student Centre:
Make sure your browser is up-to-date with the latest version available.

If you are using pop-up blocker, please ensure it is turned off.

If you are still experiencing issues, try using a different browser.
How to access your Student Centre
Log in to the Student Hub, select My CU Account, then the Student Centre.
Sign in with your Netname and password.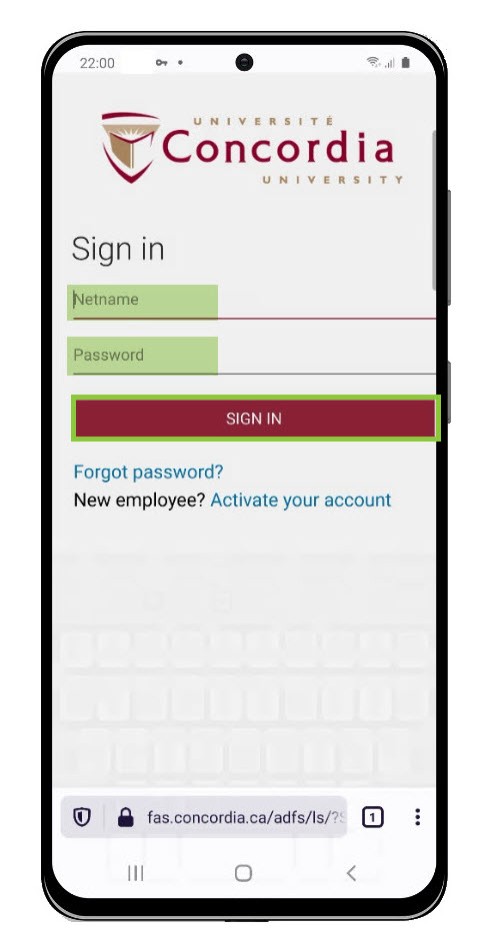 The Advisor section shows how to get in touch with your program advisor(s).
Select Advisor to view your advisors contact information.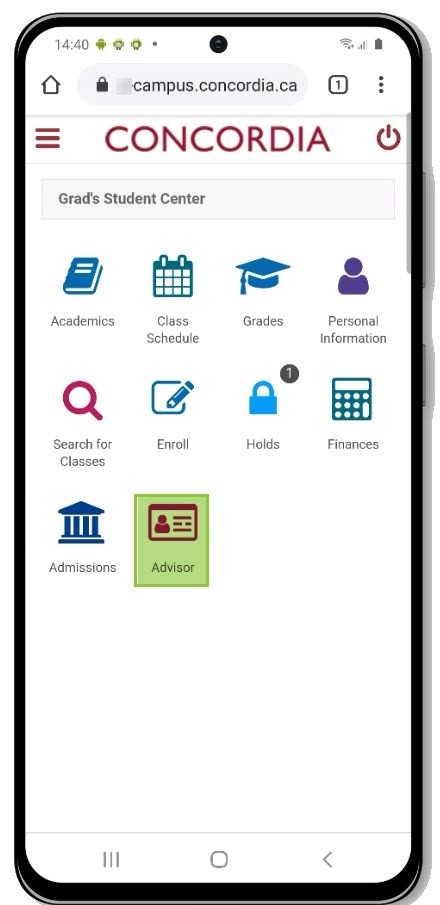 Select on Advisor Name to email your advisor from your personal email.
Select on Phone number to call your advisor.
Select on the back arrow at the bottom of the page to return to the previous page.
Note: If you are active in multiple programs, verify that you are contacting the correct advisor for your program.