How to accept your admission offer (mobile)
This is a guide to accepting your Offer of Admission.
Important
Before you start or if you are experiencing any issues accessing your Student Centre:
Make sure your browser is up-to-date with the latest version available.

If you are using pop-up blocker, please ensure it is turned off.

If you are still experiencing issues, try using a different browser.
How to get to your Student Centre
Log in to the Student Hub, select My CU Account, then the Student Centre.
Sign in with your Netname and password.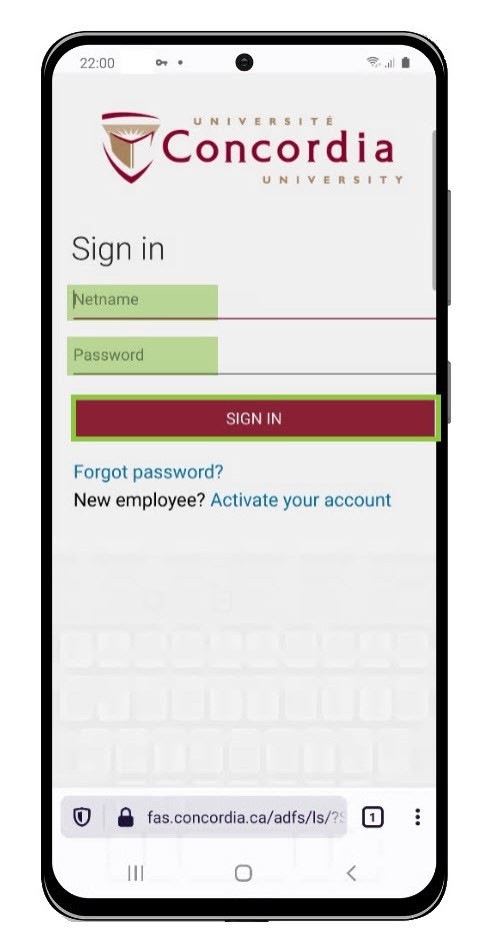 In your Student Center, select Admissions.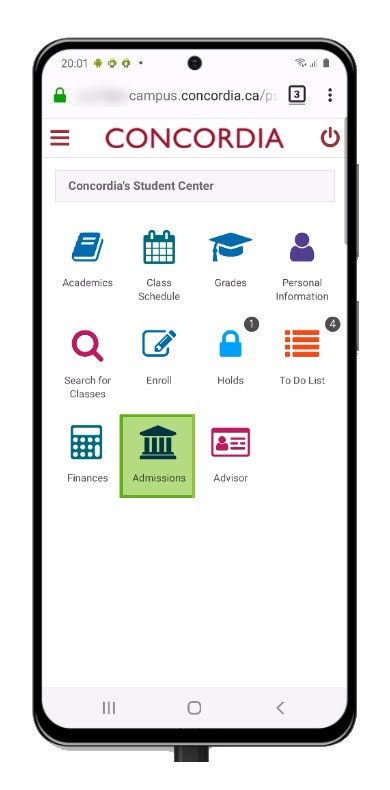 You will see all your existing applications along with the current status of each one.
Under Application Status, select Accept or Decline Offer.
NOTE: You can view your Offer of Admission from your Student Center.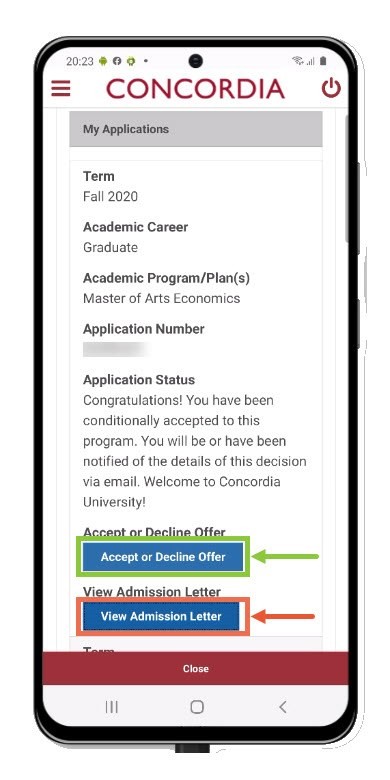 Select ACCEPT/DECLINE next to the program you wish to accept.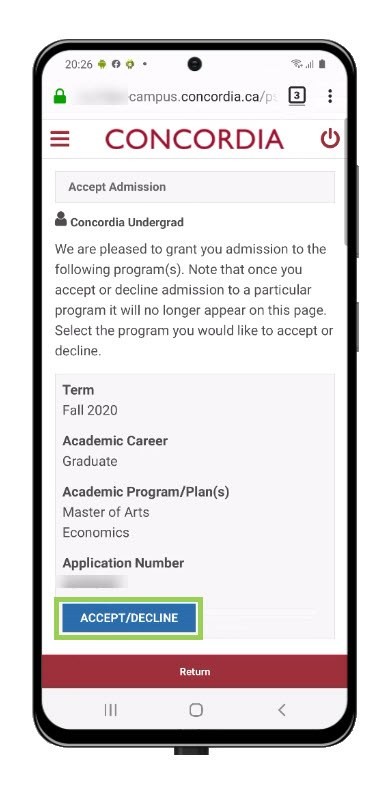 Select I Accept Admission.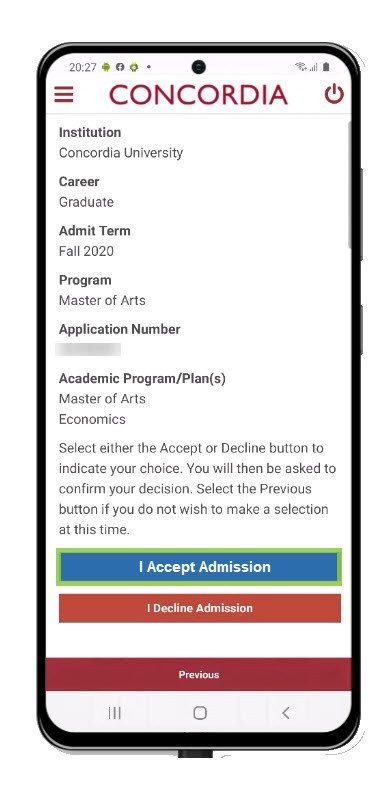 Confirm your decision by selecting Confirm Acceptance.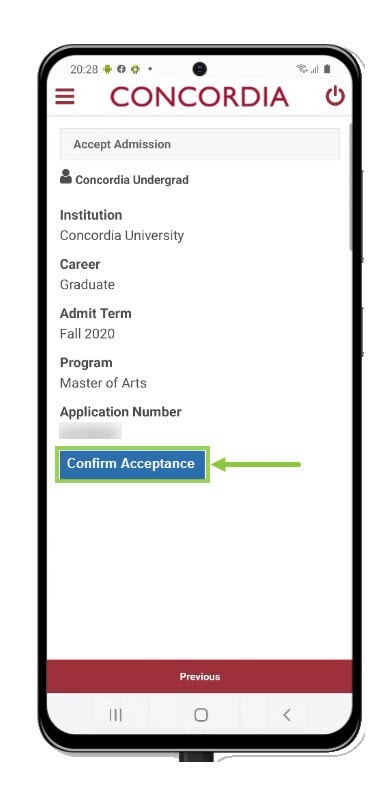 Pay the admission confirmation deposit
Select Pay my Admissions Deposit.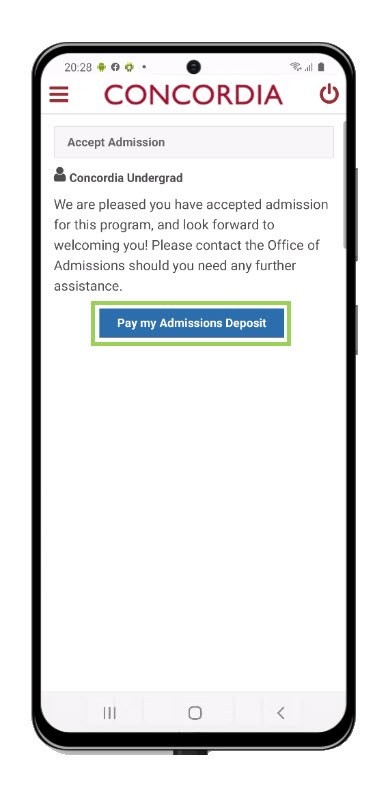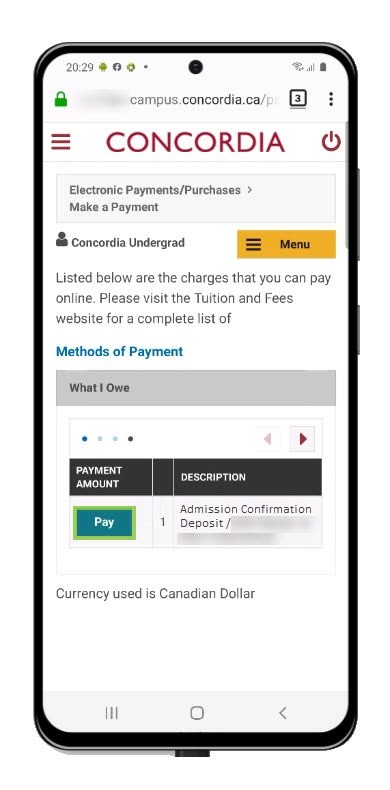 Select Allow to be able to do the payment.
NOTE: You may need to allow pop-up windows in your internet browser.