Concordia advances in the Maclean's 2023 University Rankings
The university improves in 6 of 12 indicators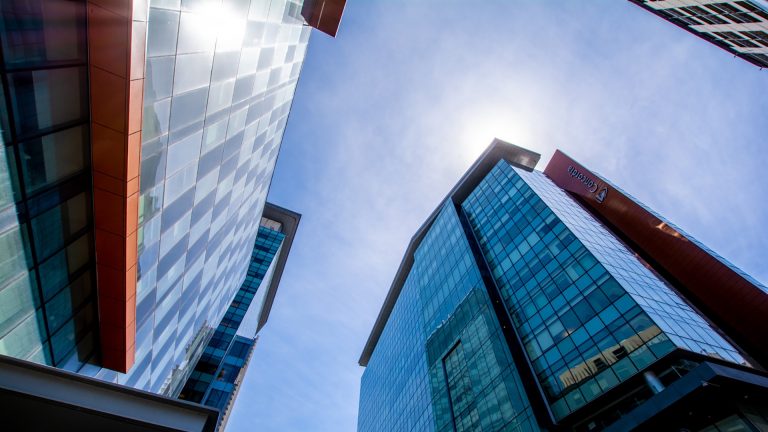 Concordia moved back into the top 10 among Canadian comprehensive universities in the recently released Maclean's 2023 University Rankings. And against a growing field of international universities, Concordia also held its own in new rankings by Times Higher Education (THE) and other agencies.
Maclean's rankings
Maclean's placed Concordia 10th, up from 13th last year, among 15 institutions in the comprehensive category. It's the same position the university held from 2016 to 2021.
The comprehensive category includes universities that have a significant degree of research activity and a wide range of programs at the undergraduate and graduate levels, including professional degrees.
Concordia advanced in six of the Maclean's rankings' 12 indicators. The university's highest indicator placement was 4th spot for Social Sciences and Humanities Research Council of Canada grants, up one from 2022.
Concordia climbed to 10th from 13th in Total Research Dollars and up two spots to 8th in Scholarships and Bursaries. The university moved one place ahead in three other indicators:
Student awards, to 7th
Student/faculty ratio, to 9th
Natural Sciences and Engineering Research Council of Canada / Canadian Institutes of Health Research Grants, to 10th
In the National Reputation Survey reported by Maclean's, Concordia ranked as the 6th best comprehensive university, compared to 4th in 2022. Maclean's solicits the opinions of Canadian university faculty and senior administrators as well as businesspeople across the country to determine reputation.
Concordia placed among the top 20 out of 49 universities nationally in the four reputation categories:
Most innovative,14th
Best overall, 18th
Highest quality, 18th
Leaders of tomorrow, 20th
Other international rankings
In its newest edition, the 2023 THE World University Rankings once again situated Concordia in the 601–800 range among institutions worldwide. While the university held the same spot as it has for the previous four years, THE ranked 137 more global institutions in 2023 than the prior year, a total of 1,799.
Concordia tied for 20th spot among 31 Canadian universities, also the same as in 2022.
The THE rankings assess five "pillars" of excellence in higher education: teaching, research, citations, industry income and international outlook. Compared to last year, Concordia's scores improved in citations, industry income and international outlook.
Other ranking news
Concordia was named among the top 900 global universities and ranked in two fields and seven subjects in the 2022 edition of the Performance Ranking of Scientific Papers for World Universities, also known as the NTU Ranking, published by National Taiwan University in August.
Concordia had top-150 placements in two subjects: Civil Engineering, 111th, and Electrical Engineering, 149th. Among Canadian institutions, NTU slotted the university in the top 10 in four subjects:
Civil Engineering, 6th
Electrical Engineering, 6th
Mechanical Engineering, 6th
Computer Science, 8th
Also in August, Concordia placed in the 501–600 category out of more than 2,500 universities worldwide for the second year running in the Shanghai Ranking's Academic Ranking of World Universities.
Nationally, Concordia placed 20th–22nd out of 26 universities, up from 21st–22nd last year.

To see the full listing, visit Maclean's 2023 University Rankings, 2023 Times Higher Education World University Rankings, NTU Ranking and Shanghai Ranking's Academic Ranking of World Universities.
See the list of Concordia's overall placements in international and Canadian university rankings.
---