2 Concordia journalism students receive 2021 Joan Donaldson CBC News Scholarships
The prize provides Fenn Mayes and Maya Lach-Aidelbaum each with a four-month paid summer internship with the national broadcaster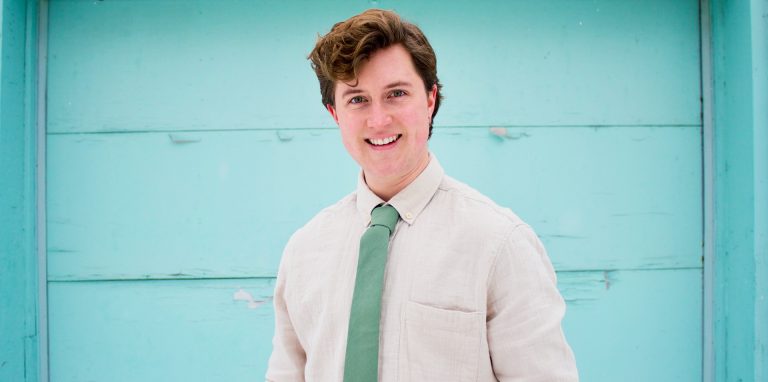 The Canadian Broadcasting Corporation has awarded two of its 2021 Joan Donaldson CBC News Scholarships to Concordians.
Fenn Mayes and Maya Lach-Aidelbaum are among the 12 students who will complete a four-month paid internship at CBC News and Centres in Toronto.
"The Joan Donaldson CBC News Scholarship is a very competitive opportunity. It is wonderful to see two Concordia journalism students representing the university this summer," says David Secko, professor and chair of the Department of Journalism.
Telling stories about underrepresented communities
"I'm excited about being able to work on podcasts, investigative projects and some of CBC's national shows like Marketplace or The Current," Lach-Aidelbaum says about the internship. "I also look forward to the possibility of working with a small local newsroom in a Canadian city I am unfamiliar with."
Lach-Aidelbaum will graduate from the Journalism (BA) program with a minor in women's studies. She was named an Arts and Science Scholar — among the top one per cent of Faculty of Arts and Science undergraduates — last year and made the Dean's List from 2017 to 2020.
Maya Lach-Aidelbaum seeks out stories with unconventional angles.
"She started at a high level, with good news ideas and a willingness to help out others in a team setting," says journalism lecturer Paul Gott, who taught Lach-Aidelbaum in several classes.
"She continued to improve, finding her own solutions to problems and incorporating suggestions made during class. It is good to know that she will be contributing to the CBC."
"I am interested in all types of stories, but I especially strive to tell those about diverse, often underrepresented communities," Lach-Aidelbaum says. She also seeks out stories with unconventional angles, "like companies using brine and beet juice instead of road salt to remove snow."
'The journalism program at Concordia is magical'
Mayes is completing the Graduate Diploma in Journalism program. He earned a degree in gender studies from the University of Victoria in British Columbia, winning awards for investigative research projects and academic excellence. Currently, Mayes is interning with EyeSteelFilm in Montreal.
"It's always been a dream to work at the CBC," he says. "I like to challenge myself and reach 'top shelf,' so I decided to toss my hat in the ring and go for the scholarship."
Mayes calls himself a "jack of all trades," having worked at a range of jobs in British Columbia, Australia, Costa Rica and Montreal. He also volunteered at Concordia's Centre for Gender Advocacy. He sees the internship as an opportunity to collaborate with some of the best journalists in Canada.
"What impresses me most about Fenn is his imagination and consistent good humour," says Barry Lazar, a part-time journalism faculty member who teaches Mayes's Documentary Radio and Video class, JOUR 532.
"He is currently working on an audio documentary with another student that looks at the promise and perils of finding love online during COVID-19. The stories he seems to be bringing into the doc show perseverance, insight and an unusual ability to get people to talk about themselves."
"The journalism program at Concordia is magical," Mayes says. "My professors are reachable, supportive and inspiring, all the more impressive since the entire program's been online because of the pandemic. If I can keep building on what I've learned at Concordia to contribute to compelling storytelling projects, then I'm a lucky guy."
'Our nominees are all exceptionally talented'
Candidates for the Joan Donaldson CBC News Scholarship are nominated by their home institution and undergo a rigorous portfolio and application process. A department committee chaired by Aphrodite Salas, assistant professor of journalism, recommended both students.
"Our nominees are all exceptionally talented, academically strong journalism students with a great deal of intellectual curiosity," Salas says.
"It has been quite some time since Concordia had two Donaldson scholars chosen in one year. I am delighted for both Fenn and Maya as they graduate and move on to such a great opportunity."

Find out more about Concordia's Department of Journalism.
---