The Leonard and Bina Ellen Art Gallery reopens February 11
Director Michèle Thériault: 'We're eager to resume our activities in person'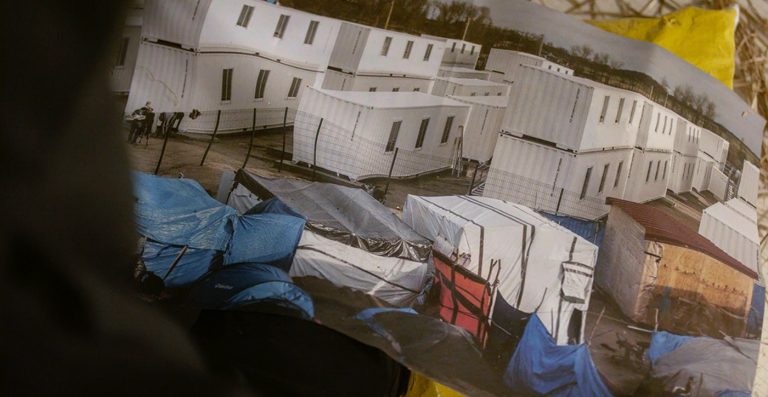 Continuing its commitment to the promotion of art as a critical and diverse form of knowledge, the Leonard and Bina Ellen Art Gallery is reopening on February 11 with the long-awaited exhibition Going to, Making Do, Passing Just the Same by artists Edith Brunette and François Lemieux.
The gallery is also presenting new online editions of Sightings and Terms, as well as two new publications.
Over the last year, the Ellen Gallery has had to adapt to the inaccessibility of its exhibition spaces. Back in April, it developed online programs of primarily a discursive nature.
Over the summer, Reprise brought an online focus into the gallery's events archives. In the fall, guests Diane Roberts, Project Someone, Nataleah Hunter-Young and Olivia Tapiero participated in Radiant Power. The series of online lectures and workshops asked: how do we generate power with a force greater than our limits?
The gallery also launched Terms, a bi-annual online and discursive program that unpacks a series of polysemous terms that are employed today to address a range of sociopolitical issues in contemporary society. "Vulnerability" is the first term to be explored.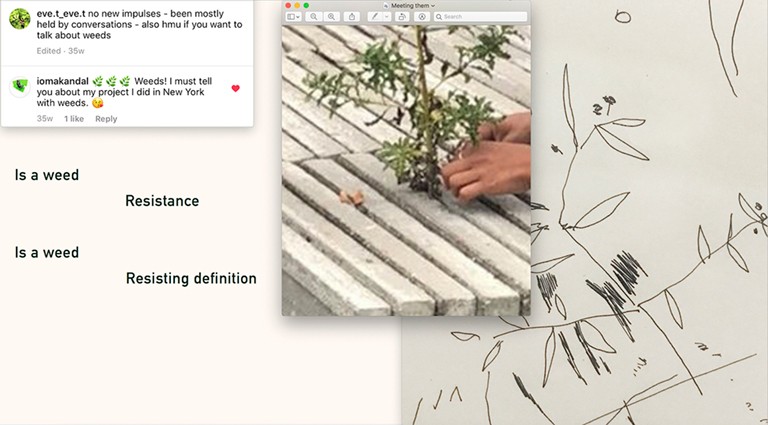 What is a weed
, Screenshot, by Makandal/Tagny, 2021.
The Sightings cube project in the Henry F. Hall Building adopted an online format with artists Mathieu Grenier and, more recently, Eve Tagny with Io Makandal.
On February 11, the collaborative project Going to, Making Do, Passing Just the Same opens to the public. A multipronged project that also includes a publication to be launched in March, it explores questions about habitation and relationship to land: How can we reconnect with the earth after our colonialist and capitalist interests have damaged it? How can we reconsider our connection to the land after we have alienated ourselves from it?
Through artefacts, fabricated structures, videos, recordings and conversation, Brunette and Lemieux's exhibition invites gallery visitors to investigate the material conditions of our existence. The bodily and material experience encourages visitors to question and renew their relationship with the earth.

For more details about these events, visit the Leonard and Bina Ellen Gallery website.
---