Concordia President Graham Carr joins U SPORTS board of directors
20,000 student-athletes from 56 universities across Canada compete under the organization's umbrella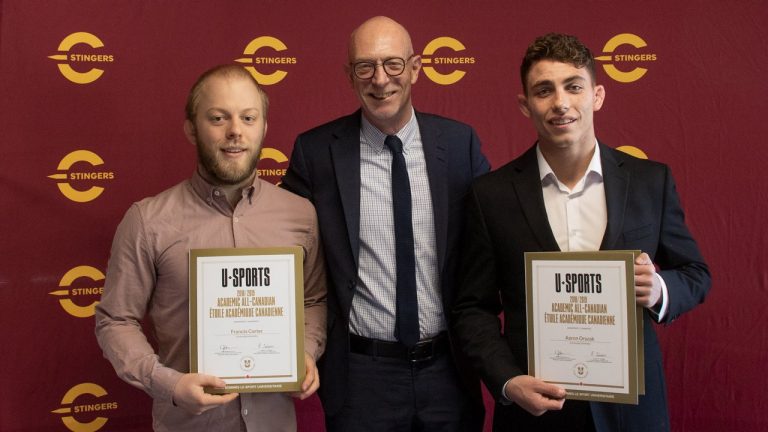 Concordia President Graham Carr has been appointed to the nine-member board of directors at U SPORTS, the national brand for university sports in Canada.
He will begin a two-year term immediately and will serve as the Réseau du sport étudiant du Québec (RSEQ) representative. Carr succeeds Daniel McMahon, the rector of Université du Québec à Trois-Rivières.
"It's an honour to join the U SPORTS board of directors," said Carr. "I look forward to working with the other board members and to helping shape the future of university sports in Canada."
Among its responsibilities, the board approves strategies, plans, policies and procedures that guide the organization, and provides direction for management and all committees. It also ensures that longer-term strategic plans and annual operating plans for U SPORTS are in place.
Carr joined Concordia's Department of History in 1983 after earning his PhD from the University of Maine. Since then, he's held numerous leadership positions including provost and vice-president, academic affairs; vice-president, research and graduate studies; and dean of graduate studies. He was named president and vice-chancellor in 2019.
Since arriving at Concordia more than 35 years ago, Carr has attended countless varsity games and offered support at many athletic events, including the prestigious Sports Hall of Fame inductions. He's always taken an active interest in university sports and understands well the intricacies and challenges of regional and national competition.
Under the U SPORTS umbrella, every year more than 20,000 student-athletes and 900 coaches from 56 universities vie for 21 national championships in 12 different sports.
U SPORTS also provides higher performance international opportunities for Canadian student-athletes at Winter and Summer Universiades, as well as numerous World University Championships.

Find out more about the Concordia Stingers varsity sports teams.
---