Julia E. Dyck is our mentor with OBORO. Julia's mentee will benefit from a one-year membership with OBORO, and a credit value of $1200 to access the center's Lab and/or equipment.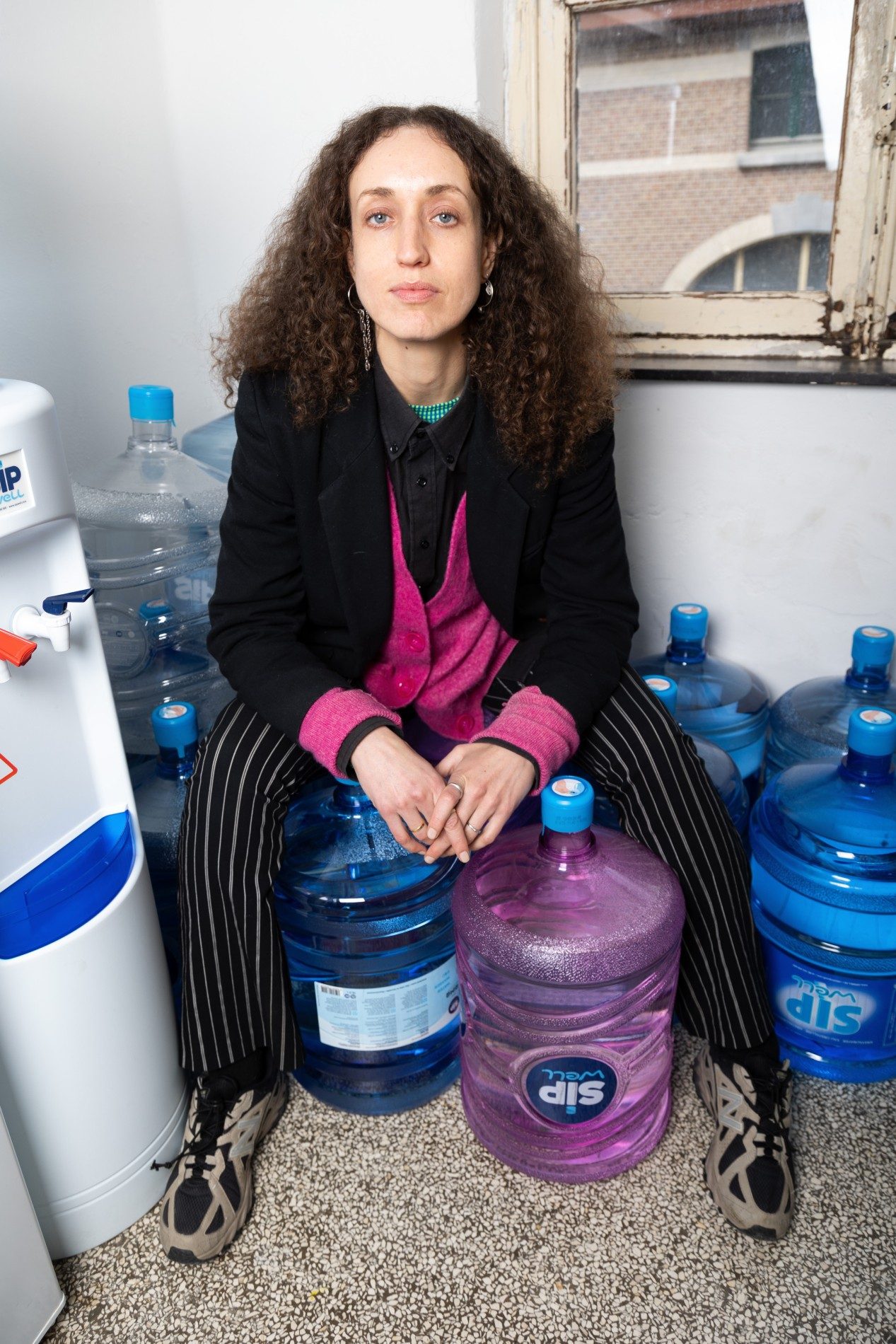 Photo credit: ROMO
Julia is the mentor for you, if you are interested in: the mediums of sound, radio, performance, installation, sound sculpture, media or research involving collaboration, science fiction, hypnosis and telepathy, queerness/gender/sexuality, speculation, fantasy or narrative/storytelling.
Julia E. Dyck is an artist, experimental musician and radio producer originally from Treaty One Territory/ Winnipeg who currently works and lives between Brussels and Montreal/Tiohtià:ke. Dyck's relational and speculative practice explores the possible connections between the body, consciousness, technology and the environment through performance, composition, installation and transmission. Julia often works collaboratively and is a member of the ffiles radio collective.
Her work has been presented internationally, notably at the Palais des Beaux-Arts de Paris (FR), Haus der Kulturen der Welt (DE), Darling Foundry (CA), Prague Headphone Festival (CZ), Q-O2 (BE), Cafe OTO (UK), MaerzMusik (DE), Galerie Art et Essai (FR), and has been released with TakuRoku, Umland Editions/Q-O2, Kapha Selections, Crash Symbols, Unheard Records, Higher Records & Bastard Girl Utopia.
More about Julia
All mentors