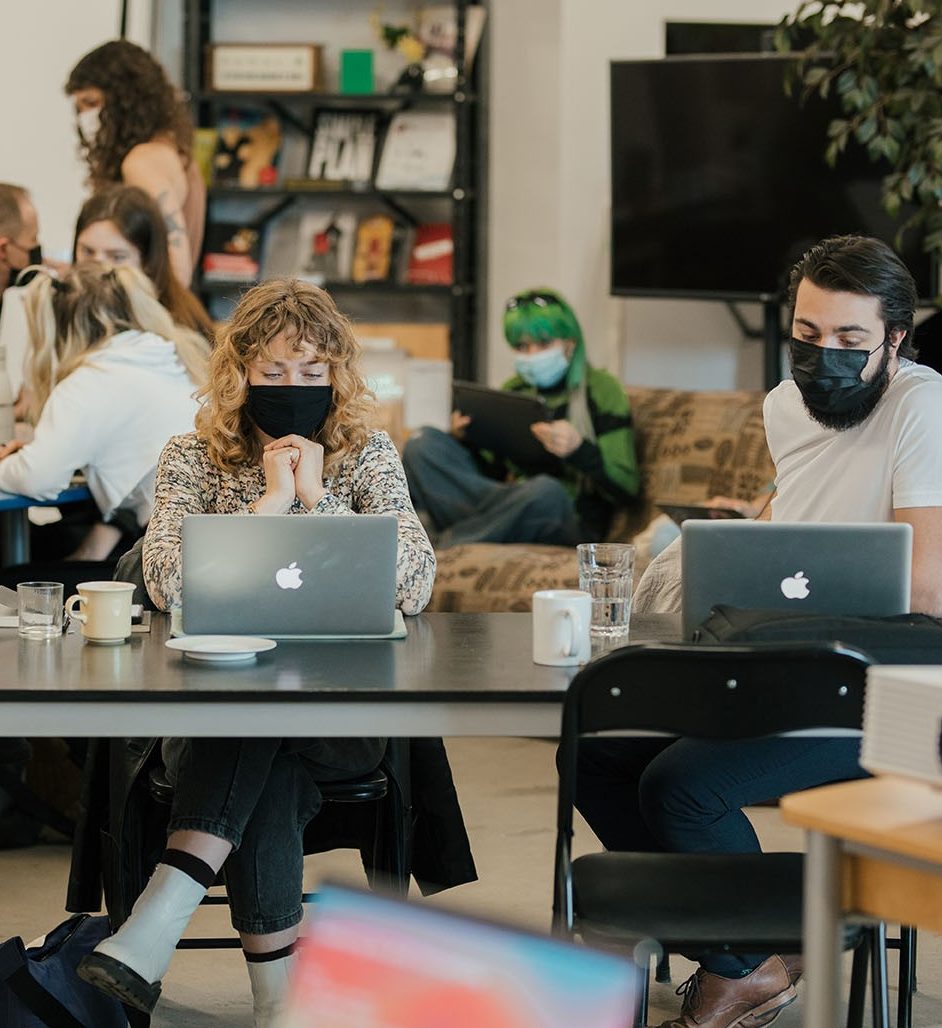 About Art Volt
Art Volt is a new platform containing a wide array of programs aimed at supporting recent Fine Arts graduates. Art Volt focuses on initiatives and tools to better equip Concordia's creative practitioners as they transition out of their academic degree and embark on new projects. The objective is to reinforce the knowledge and practices gained by students during their degree, while providing real-world experiences and connections they can build on in their personal and professional lives.
Art Volt Collection Soft-Launch
Join us for a series of online events: purchase artwork or take in a selection of performance, sound and video works by recent alumni of the Faculty of Fine arts.

October 15th and 22nd, 2020 - starting at 5 pm
Register Now!
Workshop series
Register to online professional training workshops, offered in collaboration with Artch
REGISTER NOW
Writing Workshop
Watch Jessica Auer's writing workshop, presented in collaboration with Artch.
This workshop provides a framework within which emerging artists can develop their writing skills
in order to compose texts that are typically used to accompany artwork and artist dossiers.
WATCH NOW
Want to know more?
Contact us at artvolt@concordia.ca.
This initiative is made possible by the generous support of the Peter N. Thomson Family Innovation Fund.