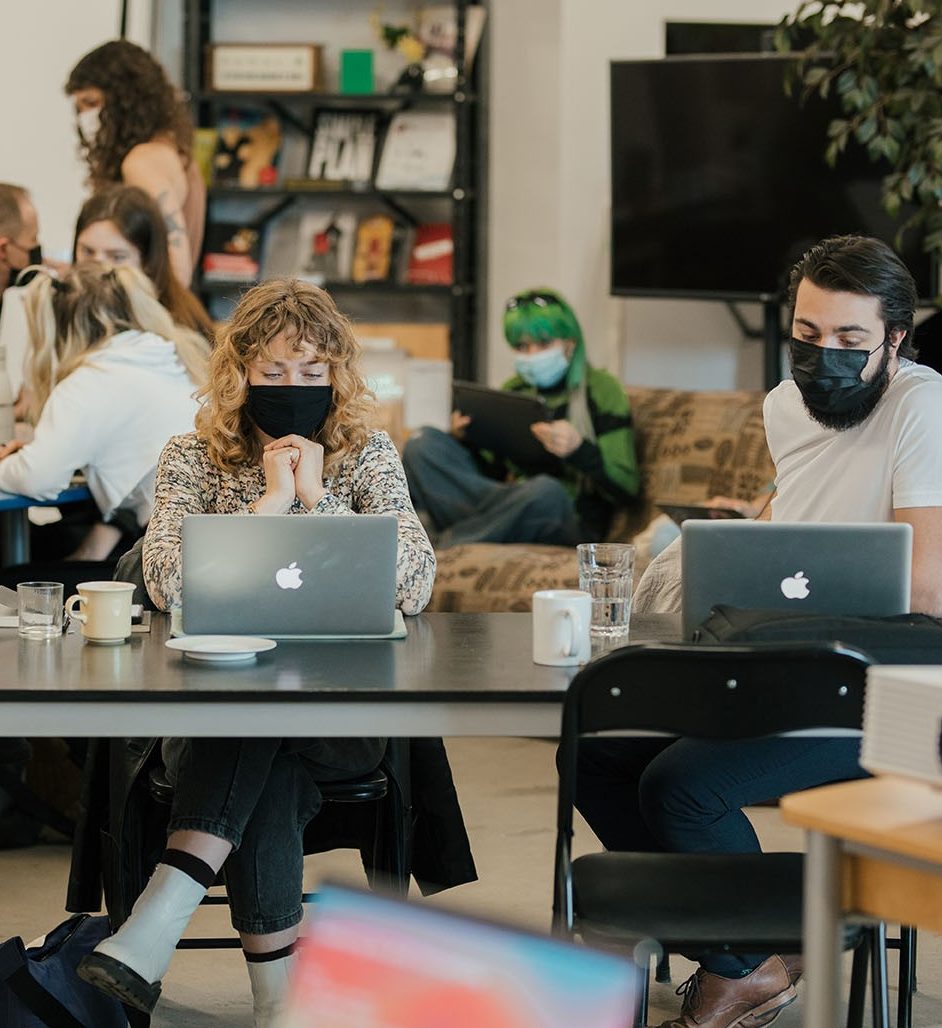 About Art Volt
Art Volt is a new platform containing a wide array of programs aimed at supporting recent Fine Arts graduates. Art Volt focuses on initiatives and tools to better equip Concordia's creative practitioners as they transition out of their academic degree and embark on new projects. The objective is to reinforce the knowledge and practices gained by students during their degree, while providing real-world experiences and connections they can build on in their personal and professional lives.
Creative Arts Therapies Residency
Apply to the Creative Arts Therapies Residency Program with Art Volt, in collaboration with the Alzheimer Groupe and the Pointe-Saint-Charles Art School at Bâtiment 7.
Deadline: Sunday, May 9th 2021 at midnight
APPLY NOW
Discover our YouTube Channel
Have you visited Art Volt's YouTube Channel yet!? This fall we've published a bunch of new recordings from our online trainings. Browse our channel and learn about copyright, grant writing, networking and much more!
BROWSE NOW
TEMPO Resource Library
The TEMPO Resource Library contains examples of creative approaches to using online platforms, reimagining them as artistic mediums.
The collection also includes tools,
strategies, and resources for teaching,
performing and making online.
BROWSE NOW
Want to know more?
Contact us at artvolt@concordia.ca.
This initiative is made possible by the generous support of the Peter N. Thomson Family Innovation Fund.