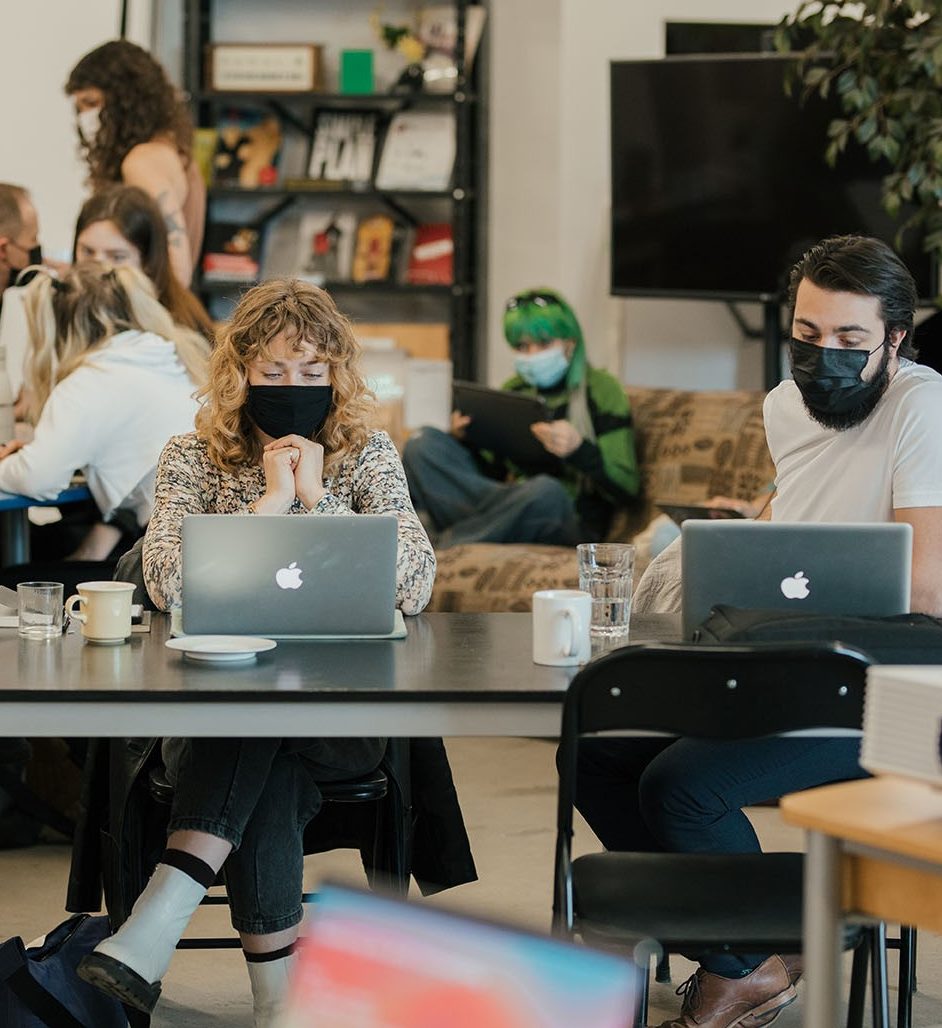 Artists of the Art Volt Collection 2022 at the bootcamp. Photo : Ash KG
About Art Volt
Art Volt is a platform containing a wide array of programs aimed at supporting recent Fine Arts alumni. Art Volt focuses on initiatives and tools to better equip Concordia's creative practitioners as they transition out of their academic degree and embark on new projects. The objective is to reinforce the knowledge and practices gained by students during their degree, while providing real-world experiences and connections they can build on in their personal and professional lives.
Spindle, Spank & Flurry (2022), by Madeleine Mayo
Art Volt Collection
The wait is over! You can now buy or rent one of the 195 new artworks that have just been added to the Art Volt Collection! Learn more about the featured artists and their practices by visiting their profiles.
A selection of artworks is currently being exhibited at Le Livart – 3980 St-Denis st. You can visit the exhibition Thursday to Sunday, until May 28th.
Browse the Collection
Learn more about the artists
What your eyes [don't] see, by Lucia Vergel
Call for Submissions
Art Volt and POP Montreal are now accepting submissions for a curated performance event on Sunday, August 20th 2023 . This will be an outdoor event at L'Entrepôt77 in the Mile-End.
Deadline: Monday, June 12th, 2023 at 5pm
*This is a paid opportunity!
APPLY NOW
2023 Artch Workshop Series
The Artch Workshops are back from May 19th to July 28th! Discover the wide range workshop topics offered in both French and English this summer.
REGISTER NOW
The Art Volt Toolbox
The Art Volt Toolbox aims to facilitate access to knowledge and practical tools that are beneficial to Fine Arts alumni (and everyone!) on their path toward professionalization.
Browse now
Launch of the 2022 Art Volt Collection, Maison du Conseil des Arts de Montréal. Photo: Ash KG