Supporting recent alumni of Concordia's Faculty of Fine Arts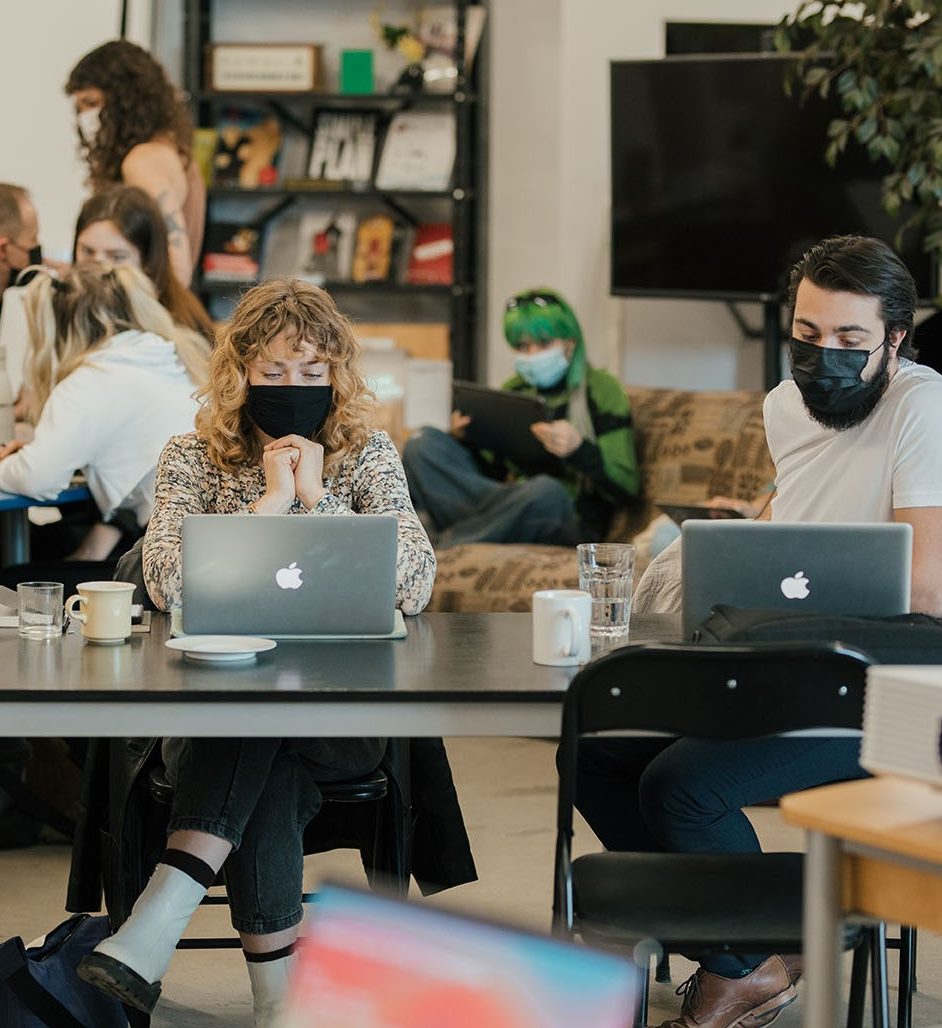 Artists of the Art Volt Collection 2022 at the bootcamp. Photo : Ash KG

About Art Volt
Are you planning to graduate from Concordia's Faculty of Fine Arts this year? Have you graduated within the last three to five years? Learn more about our programs and resources and discover a wide range of opportunities available to you!
How we support emerging artists
Call for Submissions
Art Volt is now accepting submissions from recent alumni of Concordia University's Faculty of Fine Arts for the second edition of the Bouclair Residency in Digital Arts. The goal of this program is to help emerging artists gain paid professional experience and exposure by creating a digital artwork that will be showcased on the large-scale screens in Bouclair's Griffintown location.
Deadline: Monday, October 16th 2023 at 5PM
Virtual Info Session: Wednesday, October 4th 2023 at 12PM
*This is a paid opportunity!
APPLY NOW
Image credit: Olivia Jaén Flores, Marie-Victoria Laurence and Santiago Lopez in Diego Cervantes's Taco, photo by Tommy Levan
Tangente Partnership
We are very happy to renew our collaboration with Tangente to support recent Fine Arts alumni who are part of their upcoming Fall & Winter programming! The third artist to benefit from this production support partnership is Diego Cervantes.
Diego will be presententing his piece titled Taco as part of the 2023 edition of Danse Buissonnière, from October 7th to 10th.
Learn more about Diego
Buy Tickets
Fall Workshop Series
Our fall workshop series is here! Register now for a series of online workshops presente by, and in collaboration with, FutureBound and La course des régions.
*More workshops will be added in October!
REGISTER NOW