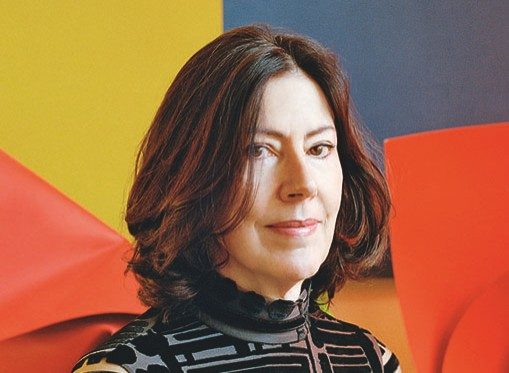 Ginette is the mentor for you, if you are interested in: starting your own design studio, brand identity, graphic design and publishing.
Ginette Caron's graphic work searches the very essence of the questions and combines art, poetry and playfulness to create unexpected communication systems in order to elevate everyday life experiences.
Ginette is an alumni of Graphic Design at Concordia University-Montréal. She founded in Milan "Ginette Caron Communication Design" in 1985 and started her career by developing brand identities within the fashion and design industry in Italy. Ginette has worked on identity, publishing, packaging and environmental graphics projects for clients like: Barilla, Bulgari, Knoll, Moleskine, Swatch, TV5, the Vatican, and more.
She has also held the position of in-house design director at Benetton and at Prada, and was the advisor of Poster for Tomorrow (Paris). In 2011, she was elected by her peers to membership at the "Royal Canadian Academy of Arts", as well as "Ambassadeur Canada 150°", selected by the Canadian Minister of Heritage in 2017.
She is continuously active lecturing and teaching worldwide to foster design excellence and with the intention of giving back to the community. She participates in international jurys and her works have been published, exhibited and awarded internationally.
In 2011, she was selected to act as Mentor for the Adobe Design Achievement Award.
More about Ginette
All mentors