Amanda Dawn Christie: Spectres of Shortwave / Ombres des ondes courtes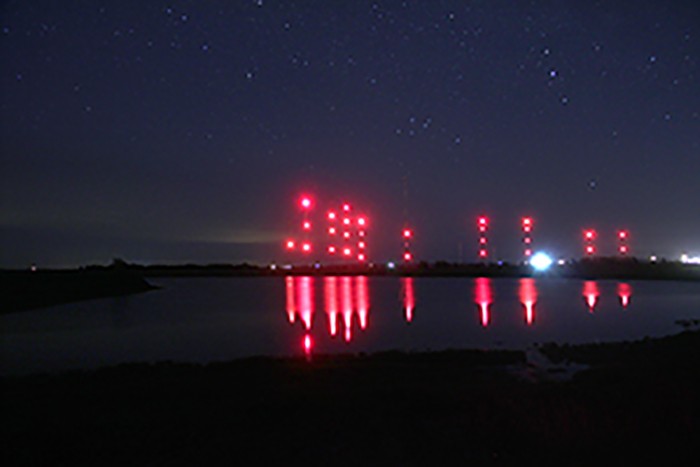 Spectres of Shortwave / Ombres des ondes courtes credit: Amanda Dawn Christie
==========================
Amanda Dawn Christie: Spectres of Shortwave / Ombres des ondes courtes
at Dazibao
From November 15, 2018 to January 26, 2019
Opening on November 15 at 7 pm
=========================
Here, we are looking at notions of transmission, from the most elementary sense of "transmitting a message," right up to its various technological manifestations. Amanda Dawn Christie, Omar Elhamy & Casper Wolski, and Thomas Kneubühler treat the importance of means of communication — of transmitting — on both the geopolitical and human levels. By taking as our anchor point the word transmit, whose etymology is closer to pathway than it is to send, we can also consider terms such as transfer, transcribe, transit, transpose and ultimately transform, and thereby examine how movements in time and space act on those who experience them.

This documentary features the marshland in Sackville (New Brunswick) where, until 2014, the Radio Canada International shortwave site was located. From World War II and through the Cold War, this site broadcasted shortwave radio, an accessible and affordable means of communication that also had a personal and at times, strange impact on those living in its midst.
If you want to experience this work as a radio piece you can borrow a radio in our office and take a walk in the Champs des Possibles where you can tune in.

Dazibao
514 845 0063
5455, de Gaspé avenue,
suite 109 (GF)
Montréal (Québec)
Canada H2T 3B3
Gallery 12 pm - 5 pm
Tuesday to Saturday
Thursday: 12 pm - 7 pm

http://en.dazibao.art/screening-room-amanda-dawn-christie

=========================
---