Conferences & lectures
Understanding the Bidirectional Relationship Between Work Injuries and Mental Health Problems
A PERFORM Centre colloquium
---
DATE & TIME
Wednesday, April 26, 2023
12 p.m. – 1 p.m.
Registration is closed
SPEAKER(S)
Steve Granger, PhD
---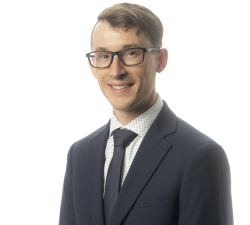 Are work injuries related to subsequent mental health problems, or vice versa? In this talk, Dr. Granger provides an overview of his research on this pernicious relationship.
In particular, he will share what is known about the bi-directional relationship and highlight key underlying mechanisms connecting, and conditions shaping, the work injuries-mental health problems relationship.
Finally, he will discuss research and practical implications derived from a better understanding of this bidirectional relationship.
---
Speaker Bio:
Steve Granger (PhD, University of Calgary) is an Assistant Professor in the Management Department at the John Molson School of Business, Concordia University.
Steve studies healthy work with a focus on individual (e.g., resilience and proactivity), interpersonal (e.g., social support and leadership), and organizational processes (e.g., job design and human resource management practices) that help or hinder individuals' ability to confront adversity. His work has been published in various outlets, including Journal of Vocational Behavior, Human Relations, Journal of Occupational and Organizational Psychology, Personality and Social Psychology Review, Organizational Dynamics, and Journal of Safety Research. He has also taught courses in organizational behaviour and research methods, and serves as an editorial board member at Human Relations and Journal of Vocational Behavior.
---