Workshops & seminars, Conferences & lectures
Sport-related concussions: How studying lived experience can inform efforts to improve recovery and return to sport
A webinar by the PERFORM Centre
---
DATE & TIME
Wednesday, April 14, 2021
12 p.m. – 1:30 p.m.
Registration is closed
SPEAKER(S)
Jeff Caron, PhD
ORGANIZATION
PERFORM Centre
---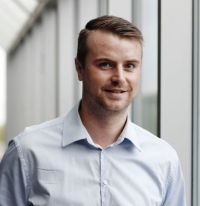 In this presentation, I will provide an overview of my research that has examined psychosocial aspects of sport-related concussions. In particular, I will share the results of some of our qualitative work that has detailed the lived experiences of concussed athletes, and how this injury has influenced their recovery and return to sport.
Geoffrey Dover, Associate Professor, Health Kinesiology and Applied Physiology, Concordia University, will give a brief talk titled "Athlete Fear Avoidance, Depression, and Anxiety Are Associated with Acute Concussion Symptoms" prior to Dr. Caron's talk.
The 1-hour seminar will be followed by a 30-minute round table discussion.
---
Speaker Bio:
Dr. Jeff Caron is an Assistant Professor in the School of Kinesiology and Physical Activity Sciences at Université de Montréal. He is also a Researcher within the Center of Interdisciplinary Research in Rehabilitation and he is a professional member of the Canadian Sport Psychology Association. Prior to his academic appointment, Jeff obtained a PhD in Kinesiology and Physical Education from McGill University, and he completed postdoctoral fellowships at McGill University and Yale University.
Jeff's research program focuses on better understanding psychosocial aspects of sport-related concussions by attempting to answer the following research questions: How can we most effectively disseminate concussion information to members of the sport community? Which psychosocial strategies can assist athletes' recovery and return to sport, school, and daily life? Most of Jeff's research uses qualitative approaches to provide a detailed account of athletes' lived experiences with sport-related concussions.
---