Book launches, Arts & culture
Miss Chief Eagle Testickle Presents Her Memoir: Kent Monkman and Gisèle Gordon in Conversation
Open to alumni, friends, faculty and staff
Sold out
---
DATE & TIME
Monday, November 20, 2023
6 p.m. – 8 p.m.
Registration is closed
ORGANIZATION
University Advancement
---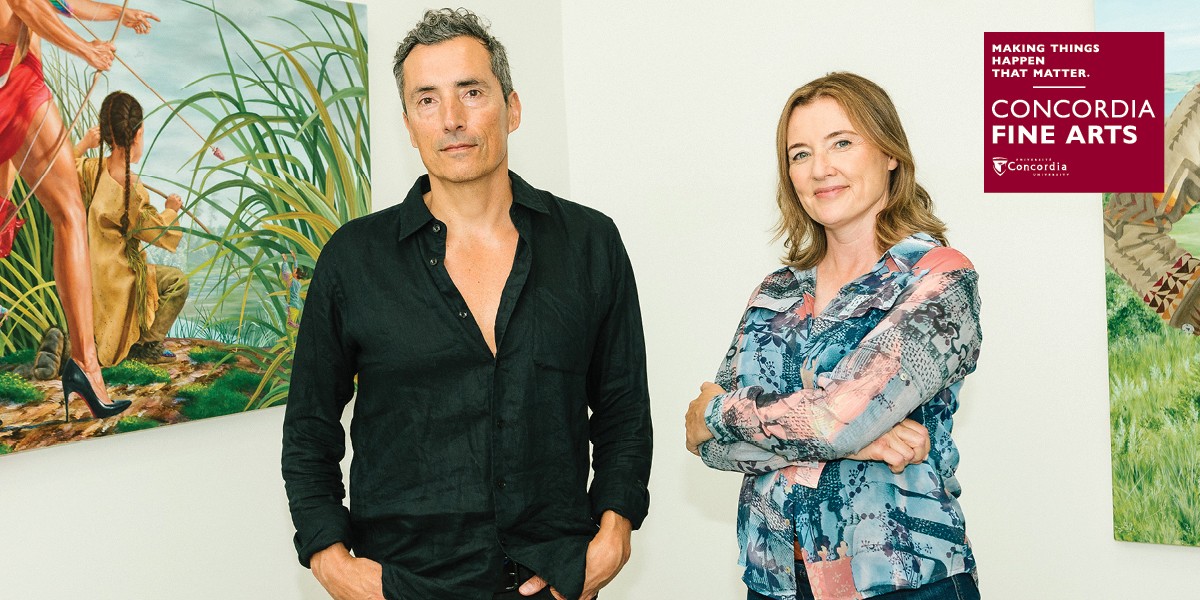 Book launch and performance
An unmissable event for all those interested in a gloriously queer, art-drenched, Indigenous look at the "true" history of North America/Turtle Island with a special appearance by Miss Chief Eagle Testickle.

Join celebrated Cree artist Kent Monkman and his long-time collaborator Gisèle Gordon as they discuss their new work The Memoirs of Miss Chief Eagle Testickle: A True and Exact Accounting of the History of Turtle Island, a genre-defying work based on the paintings of one the most important painters working today that will remake readers' understanding of the land called North America. A story of this continent that reframes the narrative to be one of Indigenous resilience, reshaping our shared understanding and lighting the path ahead.

The conversation will be moderated by Skawennati.
If you're a student, please see this event page.
We strive to host inclusive, accessible events that enable all individuals, including individuals with disabilities, to engage fully. If you require disability-related accommodations, please contact alumnievents@concordia.ca by November 16 to allow us time to coordinate your request.
Monkman is an interdisciplinary Cree visual artist. A member of Fisher River Cree Nation in Treaty 5 Territory (Manitoba, Canada), he lives and works in Dish With One Spoon Territory (Toronto, Canada).
Monkman's gender-fluid alter ego, Miss Chief Eagle Testickle, often appears in his work as a time-travelling, shape-shifting, supernatural being who reverses the colonial gaze to challenge received notions of history and Indigenous peoples. His painting and installation works are held in the public collections of institutions such as the Metropolitan Museum of Art; Denver Art Museum; Hirshhorn Museum; National Gallery of Canada; Musée des beaux-arts de Montréal; Art Gallery of Ontario; and La maison rouge, Paris.
Gordon is a settler media artist and writer based in Dish With One Spoon Territory (Toronto, Canada). Her solo work includes the feature-length documentary The Tunguska Project (Best Feature Length Film at the Planet in Focus Film Festival, 2005), the video installations Crosscurrent (2013 Moscow Biennale), and projection/performance piece The Land that Dreams.
Gisèle Gordon and Kent Monkman's collaborative art practice spans three decades. Their work together includes the sound and light installation Iskootao (Nuit Blanche, 2010) and over a dozen short films that have screened at TIFF, Sundance and Berlin. Gordon wrote the narrative for Monkman's Being Legendary exhibition and co-wrote, with Monkman, the exhibition for Shame and Prejudice: A story of Resilience (nominated for the 2017 Ontario Association of Art Gallery Awards for Curatorial Art Writing).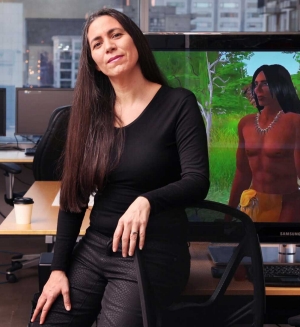 Skawennati makes art that addresses history, the future, and change from her perspective as an urban Kanien'kehá:ka (Mohawk) woman and as a cyberpunk avatar. Her early adoption of cyberspace as both a location and a medium for her practice has produced groundbreaking projects such as CyberPowWow and TimeTraveller™. She is best known for her machinimas — movies made in virtual environments — but also produces still images, textiles and sculpture.
Her works have been presented in Europe, Oceania, China and across North America in exhibitions such as "Uchronia I What if?", in the HyperPavilion at the 57th Venice Biennale; "Now? Now!" at the Biennale of the Americas; and "Looking Forward (L'Avenir)" at the Montreal Biennale. They are included in the collections of the National Gallery of Canada and the Musée d'art contemporain de Montréal, among others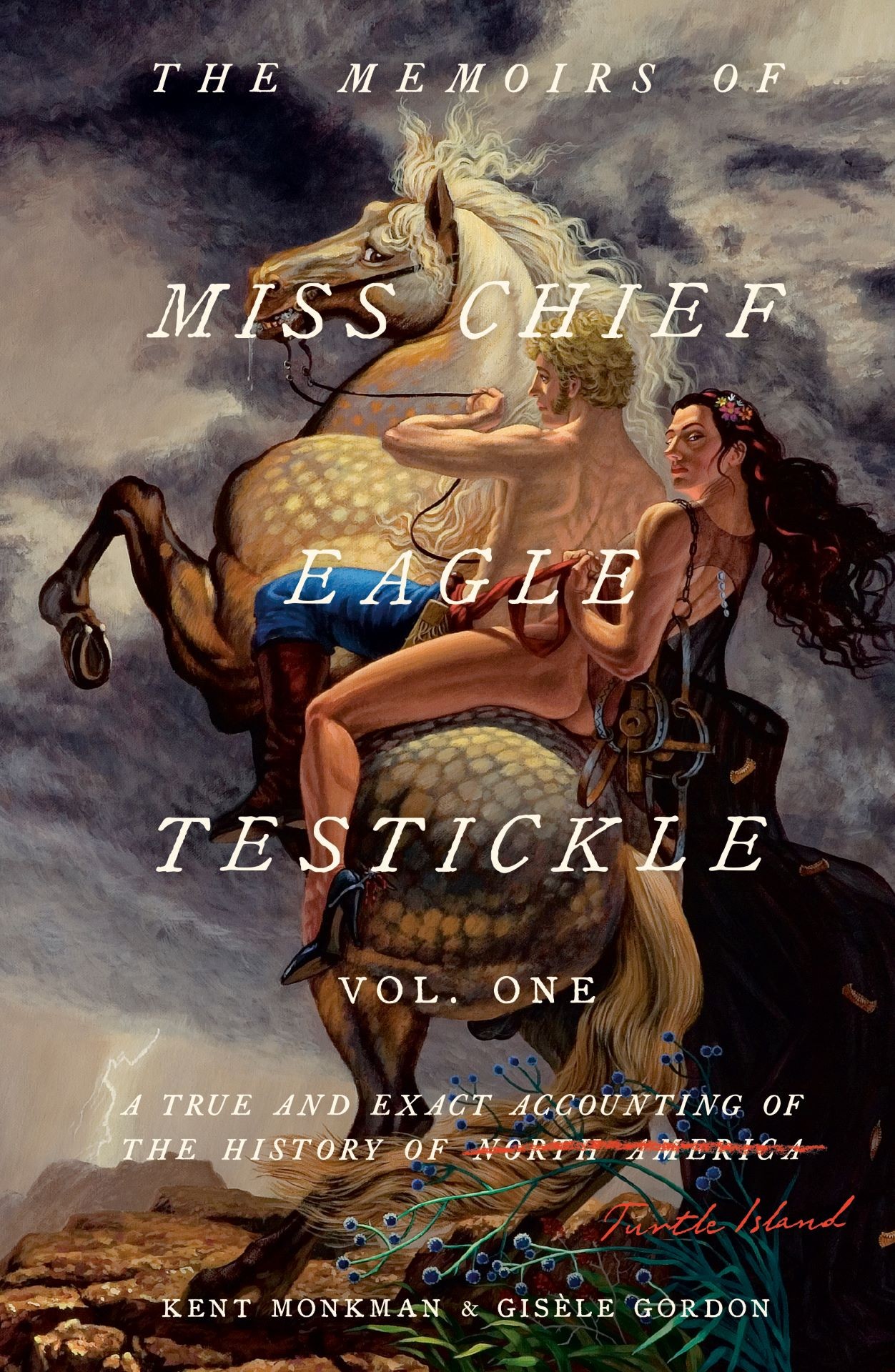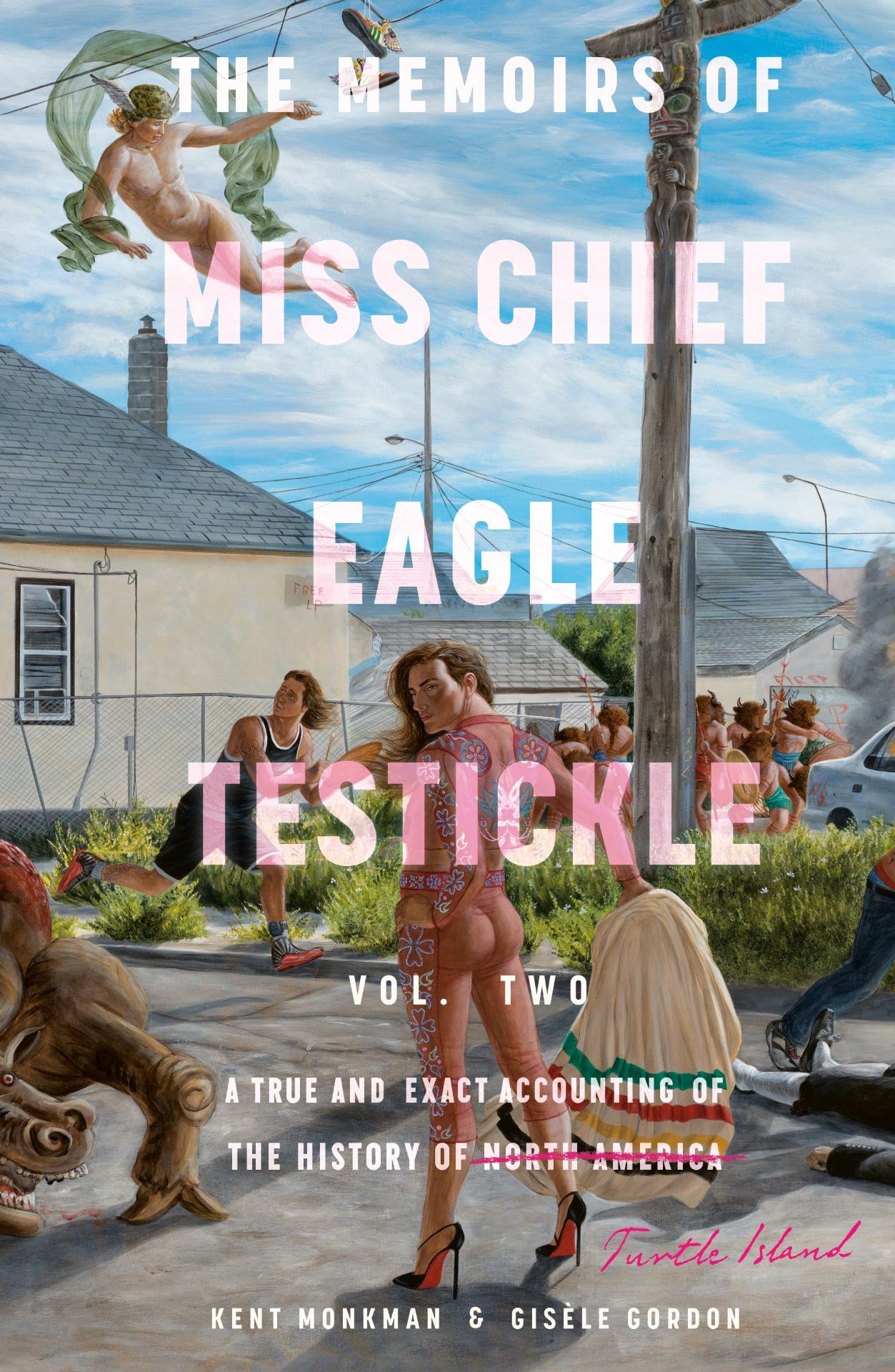 ---