Conferences & lectures
Women Who LEAD: Creating winning teams on and off the playing field
---
DATE & TIME
Tuesday, October 24, 2023
6 p.m. – 7:15 p.m.
Registration is closed
COST
$15 (free for students), includes networking reception
ORGANIZATION
University Advancement
WHEEL CHAIR ACCESSIBLE
Yes
---
Tuesday, October 24
6 – 7:15 p.m. Panel discussion (doors open 5:30)
7:15 – 8:30 p.m. Cocktail reception
Why is it that some teams — on the ice or in the boardroom — have the winning touch and others don't?
Join us for this engaging panel discussion about how to motivate teams to successfully collaborate and be their best.
Panellists
Moderator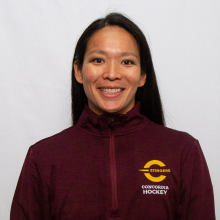 Originally from Fairfield, Connecticut, Julie Chu came to Concordia in 2016 with an impressive hockey resumé that included success as a student-athlete at Harvard University, where she earned a bachelor's degree in psychology, and as a Winter Olympian with Team U.S.A.
Chu previously served as an assistant coach with the University of Minnesota Duluth, where she helped the Bulldogs win their fourth NCAA Division I national championship in 2008. She was also an assistant at Union College from 2010 to 2013. In the summer of 2016, she coached at U.S. U18 development camps.
Under her guidance, the Concordia Stingers have reached Canada's U Sports national championship four times, winning bronze in 2018, gold in 2022 and silver in 2023.
"Having played university hockey, I understand the challenges of being a student-athlete," Chu has said. "It's a full-time commitment to find the balance of being prepared to excel on the ice as well as in the classroom.
"I took pride in being a student-athlete and aim to instill that same sense of pride in our players."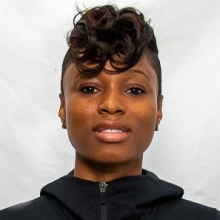 A native of Montreal, Tenicha Gittens enjoyed a successful CEGEP career as an all-star guard with the Dawson Blues from 1999 to 2002.
She then went on to play one year at Eastern Arizona Junior College before moving to Hofstra University, a Division 1 school in Hempstead, New York. She played one season with the Pride and graduated in 2007 with a bachelor's degree in business administration, marketing.
Gittens launched her coaching career at the high school level, and then joined McGill University as an assistant. She subsequently gained experience at three Division 1 NCAA schools, beginning with LaSalle University, where she served as director of Basketball Operations in 2010. She moved to St. Francis University in 2012 to take on an assistant coaching role and then spent the last two years as a recruiting co-ordinator and assistant coach at Howard University.
Gittens was named one of CBC's Black Changemakers in Quebec in February 2023.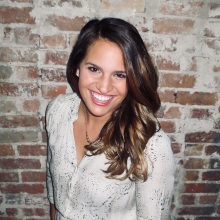 Katrina Monton is a safe-sport advocate and is passionate about cultivating safe, equitable and inclusive environments.
While pursuing her undergraduate studies in psychology at Concordia, she was a member of Canada's national water polo team, where she competed in five Aquatic World Championships, two Pan American Games and numerous other tournaments.
After helping Team Canada reach the podium at six major international events, Monton retired and pursued an MA in counselling psychology at McGill University.
Monton now combines her athletic and academic interests as a doctoral student in the Social-Organizational Psychology program at Columbia University. Her research explores the impact of organizational culture in high-stakes, win-at-all-costs environments and the implications for athlete safety, well-being and performance.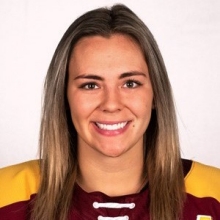 A star member of the Stingers women's hockey team, Emmy Fecteau was named the school's top women's athlete in 2023, and earned the Denise Beaudet Award recognizing her academic, athletic and community services.
Emmy was also recently awarded the prestigious Isobel Gathorne-Hardy Award, given to a women's hockey player in Canada who displays values, leadership and personal traits representing the broader women's hockey community.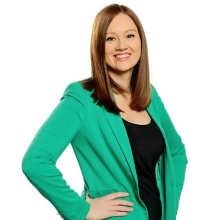 Jessica Rusnak got her start in media working for TSN 690, where she spent seven years as a Montreal Canadiens beat reporter.
Before joining CBC, Jessica worked for Sportsnet 590 The Fan in Toronto. She is also a panellist on the Montreal Gazette's Hockey Inside/Out, a weekly web show focused on Canadiens-related news.
---