Workshops & seminars
WEBINAR: Alumni entrepreneurs
What does it take to succeed in today's landscape?
---
DATE & TIME
Tuesday, October 17, 2023
12 p.m. – 1 p.m.
Registration is closed
---
Tuesday, October 17, 2023
What does it take to be a successful entrepreneur in today's landscape?

Our alumni guest speakers and entrepreneurial experts will discuss what it takes to succeed as an entrepreneur today.
Featuring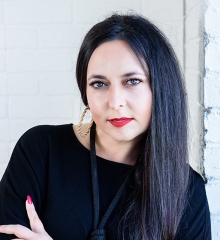 Through the power of personal branding, Marina Byezhanova's mission is to scale the reach of people's voices and to inspire entrepreneurs to speak up, to stand out, and to be radically authentic.
Co-founder of the personal branding agency Brand of a Leader, Marina has been quoted and referenced in such publications as Inc.com, Forbes.com, Fast Company, Success Magazine, Wall Street Journal and the Financial Post, and has spoken to audiences of entrepreneurs and business executives in North America, Asia, Europe and the Middle East.
She is a tenured member of Entrepreneurs' Organization (EO) and is presently part of the Global Learning Ambassador Committee.is an entrepreneur, global speaker & university instructor whose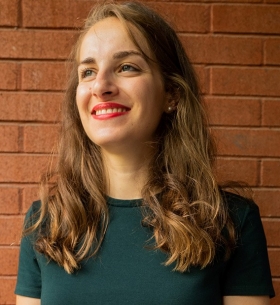 Sarah Takforyan studied International Business and Marketing at Concordia's John Molson School followed by a Master's degree at HEC.
She always knew that she wanted to start her own business, it was just a matter of what/when/where. After working in a technology start-up and meeting passionate entrepreneurs who pushed her towards creating her own company, she decided to follow her passion for entrepreneurship and her sweet tooth by founding La boîte à bonbons.
Since 2016 Sarah and her team have been working hard to spread happiness throughout Quebec and Canada! La boîte à bonbons, via online and offline channels, offers their customers the best selection of candies, coming from all sides of the world. Quality and freshness are the two values they live by.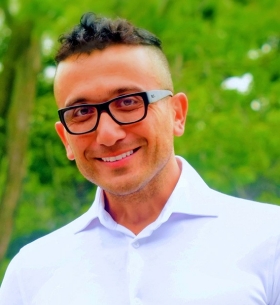 As the founder of Riman Agency, a full-service digital marketing agency, Tarek Riman has worked with more than 350 agencies, SMBs and Fortune 500s. He has more than 30 certifications in digital marketing, including AdWords, Analytics, Bing, HubSpot, Woorank, Facebook & Hootsuite.
His mission is to show people around the world what they're capable of with a little understanding and a commitment to learning, trying, analyzing — and trying again. In pursuit of that mission, Riman founded Montrealtips.com, as well as Inspiring Canadians, with proceeds going to the UN Refugee Agency and Montreal Children's Hospital, among others. He is also involved with NGOs and charities in Canada and around the world.

Riman is bestselling author of The Camino Within, The Secret to Capitalizing on Analytics, Beginners Guide to Paid Search, The Blogger Guideline, The Entrepreneur Guideline, and The SEO Way. He is also a regular contributor to The Huffington Post, Thrive Global and Social Media Today.

As a speaker, workshop leader and university instructor, he teaches and speaks on topics such as analytics for businesses, GA4, SEO/SEM, digital marketing, WordPress and content marketing.
---