Workshops & seminars
WEBINAR: Disclosing in the workplace, is it worth it?
How and when to talk about your disability in the workplace
---
DATE & TIME
Thursday, October 5, 2023
12 p.m. – 1 p.m.
Registration is closed
---
Thursday, October 5, 2023
In this webinar, our speakers will take you through the ins and outs of disclosing a disability from the job application process all the way to being an active employee.
We will cover:
The various levels of disclosure
Potential advantages and disadvantages involved in disclosure
Reasonable accommodations and essential job requirements
How to discuss workplace accommodations with employers using an interactive and iterative process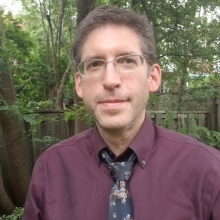 Charles spends his day bringing students with disabilities closer to their school, teachers and community of discipline.
He designs and runs discussion-based workshops for students and faculty that promote inclusion, technology adoption, self-reliant learning and vigorous self-advocacy. He frequently presents to professional conferences on topics including harm-reduction approaches, Universal Design for Learning, and Web accessibility.
Before joining Concordia in 1998, he promoted HIV/AIDS health and psychosocial support initiatives in schools, prisons, and the wider Montreal community.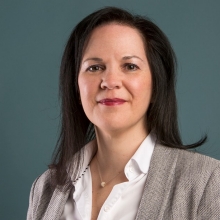 Anna Barrafato is an experienced professional in higher education with expertise in accessibility, inclusion, disability services, and mental health. She began her career as a psychologist with Concordia's Counselling and Psychological Services and most recently held the position of Disability Accommodation Specialist at the Access Centre for Students with Disabilities (ACSD).
She has presented nationally and internationally at conferences on Universal Design for Learning (UDL), mental health, strengths-based advising, and inclusive teaching practices. Anna is a licensed psychologist and a part-time faculty member. She holds a Master's degree in Child Studies from Concordia and a Master's in Counselling Psychology from McGill University.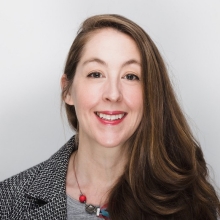 With an extensive background in support for individuals with disabilities, clinical psychologist Moire Stevenson is currently overseeing accommodation procedures and practices at the Access Centre for Students with Disabilities as well as offering various workshops to students.
In addition, Stevenson also heads a research study on Autism Spectrum Disorder assessment in children with visual impairment.
Before joining Concordia in September 2022, she worked as a clinical psychologist at the Lethbridge-Layton Mackay Rehabilitation Centre in Montreal working with children, adolescents and young adults with various physical disabilities and sensory impairments.

---