Workshops & seminars
Webinar: Developing a personal brand for social media
Career Readiness Series - Part 2
---
DATE & TIME
Wednesday, June 14, 2023
12 p.m. – 1 p.m.
Registration is closed
SPEAKER(S)
Tenisha Valliant, BA 15
ORGANIZATION
University Advancement
---
Wednesday, June 14, 2023
12 p.m. – 1 p.m. Eastern Time
Register for this webinar lead by the founder of the House of Strategy Tenisha Valliant, BA 15, to learn how to develop a business plan, secure funding and build a strong brand.
She will focus on how to build and leverage personal branding to boost your business and jumpstart your career. She is eager to share her own experiences as an entrepreneur and offer advice on how to overcome common challenges and pitfalls.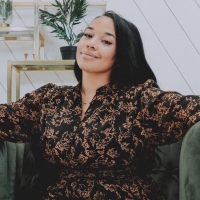 Tenisha Valliant is a seasoned non-profit professional with more than 10 years of experience in the sector.
As a strategic planning facilitator, entrepreneur, and consultant, she has helped numerous organizations develop and implement strategic plans that have led to increased impact and sustainability. But what sets Tenisha apart is her unique perspective as a non-profit leader herself. She has served as a founding board member of a non-profit and as a board member for several others, giving her first-hand experience of the challenges and opportunities facing non-profit organizations.
Tenisha has also worked as a grant writer, fundraiser, project manager, and consultant in development for various non-profits. Her extensive knowledge and expertise in these areas make her an asset to any organization looking to build its capacity and achieve its mission.
---