Community events
Homecoming Garden Social
---
DATE & TIME
Friday, September 16, 2022
7 p.m. – 9 p.m.
Registration is closed
COST
$10, includes appetizers and two drink tickets. Only credit card payments are accepted.
WHERE
Grey Nuns Garden
1200 Guy St.
---
Friday, September 16, 2022
Grey Nuns Garden
1200 Guy St.
Join Concordia President Graham Carr as well as alumni, faculty, staff, and friends of the university for an exciting in-person, outdoor Homecoming event — featuring special entertainment and performances — on the grounds of the Grey Nuns Residence.
Our program features live illustrations by artist Andrzej Pijet, BFA 09, MA 13.
Feel like dancing? Our very own DJ Chris Tan, BFA 11 (of Royce and Tan) will be providing music all evening long.
Feel like connecting? Gather some friends and bring them along, old friends and new are welcome.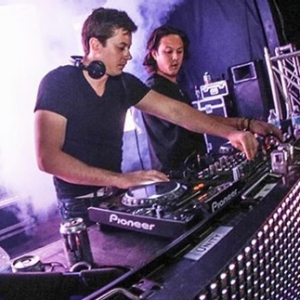 Royce & Tan began their rise into the DJ world as an opening act for many of the worlds top acts, including Calvin Harris, (the late) Avicii, Dada Life, Steve Aoki, Adventure Club and many more.
Their love for music quickly transitioned them into the world of music production where they've set off on their own path of productions that have been supported throughout the globe by all pedigrees of DJs.
They are known for their bouncey and creative high-energy sets as well as their wild personas. They've been recognized for their multiple plays at Escapade Music Festival, Wake Up Music Festival.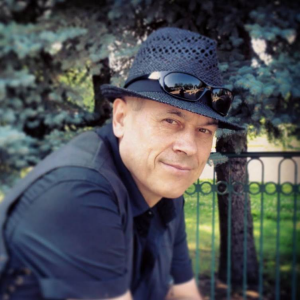 In his native Poland, Pijet's training in fine arts and photography, along with his innate talent for drawing, led to a career as an illustrator, caricaturist and cartoonist. His satirical and humorous works have been published in across Europe and in the United States and Canada.
Pijet settled in Quebec in 1988, making a name for himself with a series of cartoons related to the 1993-94 hockey playoffs, which he produced for a major Montreal daily newspaper. As a freelance artist, he works regularly with major advertising agencies and publishing companies. His prize-winning paintings and drawings have been featured in major exhibitions. He holds a BFA from Concordia, as well as an MA in Art Education.
---
This event is part of:
---
---