Conferences & lectures
Transit-oriented development: How the REM will transform real estate in and around Montreal
John Molson School of Business
---
DATE & TIME
Wednesday, September 22, 2021
7 p.m. – 8 p.m.
Registration is closed
SPEAKER(S)
Amelia Grich, Paul Broccolini, Michel Deslauriers
ORGANIZATION
University Advancement
---
Wednesday, September 22
When new transport infrastructure is built in a city, property values in the immediate area have a tendency to rise. But what are the real estate implications of a new transit system combined with the trend of working from home?
Join the Dean of the John Molson School of Business, Anne-Marie Croteau, for a panel discussion examining the impact of the Réseau express métropolitain — or REM — on the future of real estate development across the Greater Montreal area, as well as the impact it may have on the downtown core.
Panelists
Amelia Grich, BComm 05, MBA 10
Residential real estate broker
Paul Broccolini
Executive Vice-President, Broccolini Construction
Jennifer Khairallah, MEng 18, PMP
Senior Associate, Infrastructure and Capital Projects, Deloitte
Moderator
Michel Deslauriers
Director, Jonathan Wener Centre for Real Estate, John Molson School of Business
Get involved!
Are you interested in joining the John Molson School of Business Alumni Chapter (JMAC) team?
We are recruiting alumni volunteers to help us keep the John Molson School alumni community connected.
Contact Nida.Siddiqui@concordia.ca for more info.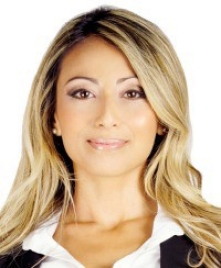 Founder of Team Amelia Grich, Amelia is recognized for her high performance at RE/MAX Royal (Jordan). She has a passion for real estate and is committed to offering an outstanding experience to her clients.
Before her career in real estate, Amelia accumulated many years of experience in marketing, communications, project management, management consulting and sales.
In addition to her passion for real estate, Amelia believes in the importance of contributing to the community. She donates a portion of her commission every year to different charities. In the past, she had also volunteered at a homeless shelter in Montreal and had participated in international volunteering programs.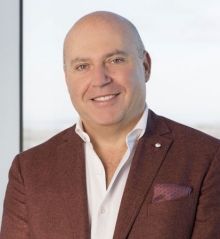 As a second generation Broccolini at the helm of the company, Paul grew up in the industry, thus giving him keen insight into all aspects of the family business. After earning his technical degree in Civil Engineering from Dawson College, Paul joined Broccolini Construction in the estimation department in 1987. He worked in that capacity for several years accumulating valuable skills and knowledge with regards to detailed construction costing and scheduling.
Now, as Executive Vice-President, Paul plays an active and essential role in the realization of new constructions, in commercial and industrial leasing and in the development of real-estate business opportunities. He also lends his considerable management expertise and his skills as a diplomatic negotiator in the effort to secure construction contracts, build-to-suit lease-backs and real-estate acquisitions and dispositions.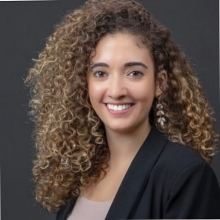 Jennifer is a Project Management Professional with combined consulting and construction management experience across multiple sectors including healthcare and transportation. She is currently working at Deloitte in the Capital Projects and Infrastructure practice providing strategy and operation advisory services to both public and private clients.
Prior to joining Deloitte, Jennifer contributed to the delivery of two landmark P3 projects in Montreal, notably the CHUM mega-hospital under the CSM consortium and the REM major public transit project under SNC-Lavalin as part of the NouvLR consortium.
Jennifer has a passion for the built environment specifically for overcoming the various project management challenges in the delivery of mega CapEx projects. She holds a Bachelor of Science in Architecture from McGill University as well as a Master of Building Engineering from Concordia University with a specialization in Construction Management. She is also PMP and LEED GA Certified.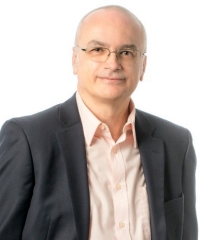 Before joining Concordia in 2019, Michel Deslauriers spent ten years as Executive Vice-president and Chief Financial Officer at Otéra Capital Inc., a commercial real estate financing subsidiary of the Caisse de dépôt et placement du Québec.
In addition to being a full-time lecturer in the Department of Finance at Concordia's John Molson School of Business, Michel Deslauriers also acts as Strategic Advisor to several real estate development companies in Montreal.
Mr. Deslauriers has also held various positions at Asea Brown Boveri and KPMG-Peat Marwick Thorne and is a is a member of the Ordre des comptables professionnels agréés du Québec.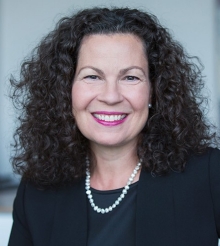 Anne-Marie Croteau's research focuses on governance of information technology, strategic management of information technology, globalization of information systems, and health information systems.
She has many years of administrative experience, including those spent as associate dean responsible for professional graduate programs and external relations at the John Molson School of Business, associate dean of recruitment and awards at the School of Graduate Studies, director of the John Molson Executive MBA Program and the Aviation MBA Program, as well as the founder and director of the Graduate Certificate in e-Business Program.
Anne-Marie teaches at the doctoral, master and undergraduate levels; her courses cover topics such as strategic management of information technology, competitive advantage through information technology, fundamentals of electronic business, and management of information systems. She was ranked as one of the most popular professors at Concordia University by McLean's magazine for seven consecutive years. Anne-Marie is a proud alumna, having received her BSc from Concordia in 1986.
---