Workshops & seminars
EmpowerGrad Workshop: Quebec's Education System for Non-Local Students
---
DATE & TIME
Tuesday, October 3, 2023
4 p.m. – 6 p.m.
Registration is closed
SPEAKER(S)
Robin Long, Laz Kalipolidis
WHEEL CHAIR ACCESSIBLE
No
---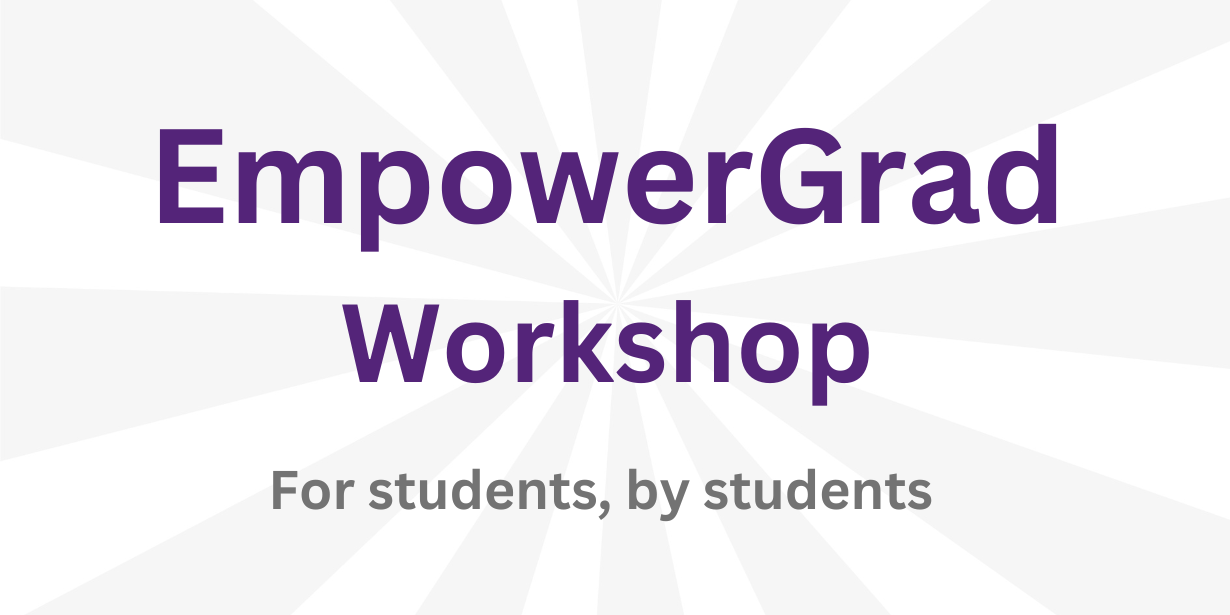 This workshop, presented by Robin Long and Laz Kalipolidis, is aimed at providing a basic overview of the Quebec education system, from the perspective of those who have studied in it. The workshop will help non-local students understand how the education system in Quebec works, the culture, the systems, and the little eccentricities which distinguish it from systems elsewhere.
The EmpowerGrad Workshops are a series of events sponsored by the Centre for the Study of Learning and Performance (CSLP) and organized by Concordia graduate students, for Concordia graduate students.
--
Présenté par Robin Long et Laz Kalipolidis, cet atelier a pour but de fournir une vue d'ensemble du système éducatif québécois, du point de vue de ceux qui y ont étudié. L'atelier vise à aider les étudiant.es non locaux à comprendre le fonctionnement du système éducatif québécois, la culture, les systèmes et les petites excentricités qui le distinguent des systèmes d'autres pays.
Les ateliers EmpowerGrad sont une série d'événements parrainés par le Centre d'études sur l'apprentissage et la performance (CEAP) et organisés par des étudiant(es) diplômé(es) de Concordia, pour des étudiant(es) diplômé(es) de Concordia.
---