Fairs & festivals
Fall Equinox Party
---
DATE & TIME
Tuesday, September 26, 2023
4 p.m. – 9 p.m.
WHEEL CHAIR ACCESSIBLE
Yes
---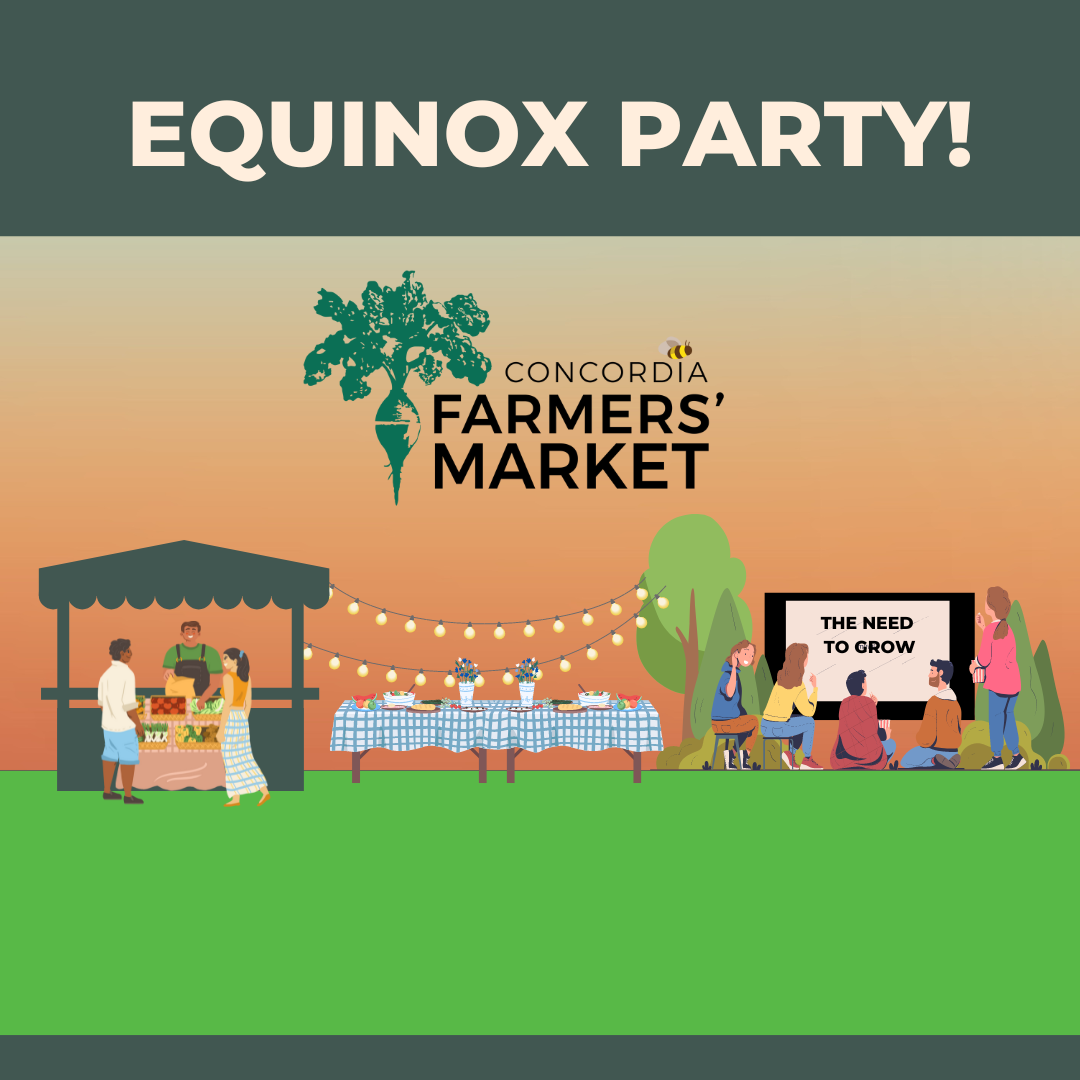 The Concordia Food Coalition is hosting a Fall Equinox party at the Farmers Market to celebrate the harvest season, ecological campus gardens and the student-led food movement at Concordia.
Join us for a harvest season farmers market featuring a special outdoor community dinner party at sunset with a free vegetarian meal and campus-grown food and teas.
In addition to our food and artisan vendors, we will have games and music and the lush gardens across the Loyola campus are open to tour.
We will be screening the acclaimed film "The Need to Grow" after dinner on the plush field beside the market. The Need to GROW explores both the opportunities, and the struggles, of challenging the status quo with real world solutions. This documentary runs 1.5 hours long and is in English.
The Market is open from 4-7pm. Dinner starts at 5pm and the film will be shown at 7pm. Bring a friend and come meet the food movement community at Concordia!
We need volunteers! Want to get involved? Message us!
*In case of rain, the event will be postponed to the following Tuesday.
---