Conferences & lectures
National Bank Women in Leadership Speaker Series
How employers can support women's career advancement
---
DATE & TIME
Wednesday, October 18, 2023
5:30 p.m. – 7:30 p.m.
Registration is closed
ORGANIZATION
John Molson School of Business
WHEEL CHAIR ACCESSIBLE
Yes
---
Wednesday, October 18, 2023
5 p.m. Doors open
5:30 – 6:30 p.m. Panel discussion and Q&A
6:30 – 7:30 p.m. Networking reception

Hear John Molson School of Business researchers and guest panellists discuss how leaders can adapt to promote the well-being of the women they employ, while maintaining productivity and encouraging career advancement.
Sofia Quilico
Regional Vice-President, Wealth Management Solutions, at National Bank Financial Wealth Management

Estelle Champagne, BComm 16
Senior manager, Exclusive Remote Advisory Service, National Bank Financial Wealth Management
Alexandra Dawson
Professor, Department of Management, John Molson School of Business
Moderator
Tracy Hecht
Associate professor, Department of Management, John Molson School of Business
This inaugural event of the National Bank Women in Leadership Speaker Series takes place on Persons Day, October 18, 2023. On this date in 1929, women were included in the legal definition of "persons" for the first time in a decision handed down by Canada's highest court of appeal.
In case you missed it
Watch the full event below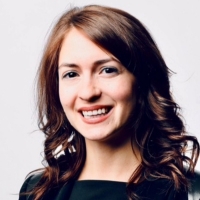 Regional Vice-President, Wealth Management Solutions, at National Bank Financial Wealth Management
Sofia is a CPA that began her career at Deloitte in the Audit practice. Since joining the bank in 2014, she has held positions both in the finance and wealth management space. She now leads a team of Wealth management coaches and Financial and Estate Planning professionals that support Investment Advisors in ensuring their clients achieve their life objectives.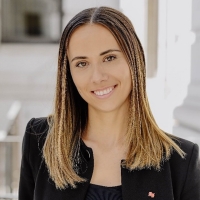 Estelle Champagne began her career at National Bank Financial, Wealth Management (NBFWM), eight years ago, as a John Molson Co-op intern. Since then, she has worked in various roles supporting senior management in the planning and execution of numerous strategies.
To broaden her experience and continue to evolve her expertise, Champagne moved to Victoria, British Columbia. During her two-year mandate, Estelle supported the B.C. regional management team and developed closer relationships withwealth advisors and clients on Canada's west coast.
Champagne accepted a new challenge in Montreal in June 2023, and became the leader of the Exclusive Remote Advisory Services team at National Bank. Her in-depth understanding of the full-service brokerage industry and the corporate structure, as well as her people-focused leadership, is what sets her apart. Champagne is a licensed IIROC Registered Representative.
She is currently completing her master's degree in management at Harvard Extension School.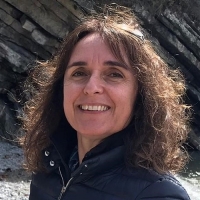 Alexandra Dawson has a PhD in Management and Business Administration from Bocconi University in Milan, where she was also a post-doctoral fellow, and an MSc Econ from the London School of Economics.
Her research focuses on topics such as succession, organizational commitment, and private equity investment decisions in family businesses. Her recent research is also about founders in public firms and women in entrepreneurship and top management teams. She is a recipient of the John Molson Dean's mid-career and established scholar awards for distinguished scholarship. She is an Associate Editor for Journal of Family Business Strategy and is on the Review Board of Family Business Review.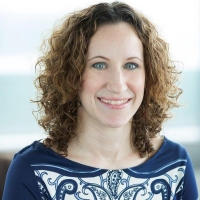 Tracy Hecht holds an MSc and a PhD from Western University, specializing in industrial and organizational psychology, and a BSc (Honors) degree in psychology from McGill University. Before joining the John Molson School of Business in 2004, Hecht was an assistant professor at the Asper School of Business at the University of Manitoba.
Her research focuses on the work-life interface. She investigates boundaries between work and family, and their impact on well-being, as well as work-family decision making among dual-earner couples. She is currently studying how work-family interactions affect job search processes and career development. Her work is supported by grants from the Social Sciences and Humanities Research Council of Canada.
Hecht's teaching focuses on research methodology and organizational behaviour. She has taught at the undergraduate, master's and PhD levels. She is currently the director of the John Molson School's PhD Program and an associate editor at the Journal of Organizational Behavior.
---