Workshops & seminars
Stitching Homeplace - Beading workshop
---
DATE & TIME
Wednesday, May 10, 2023
3 p.m. – 5 p.m.
WHEEL CHAIR ACCESSIBLE
Yes
---
This workshop is now full.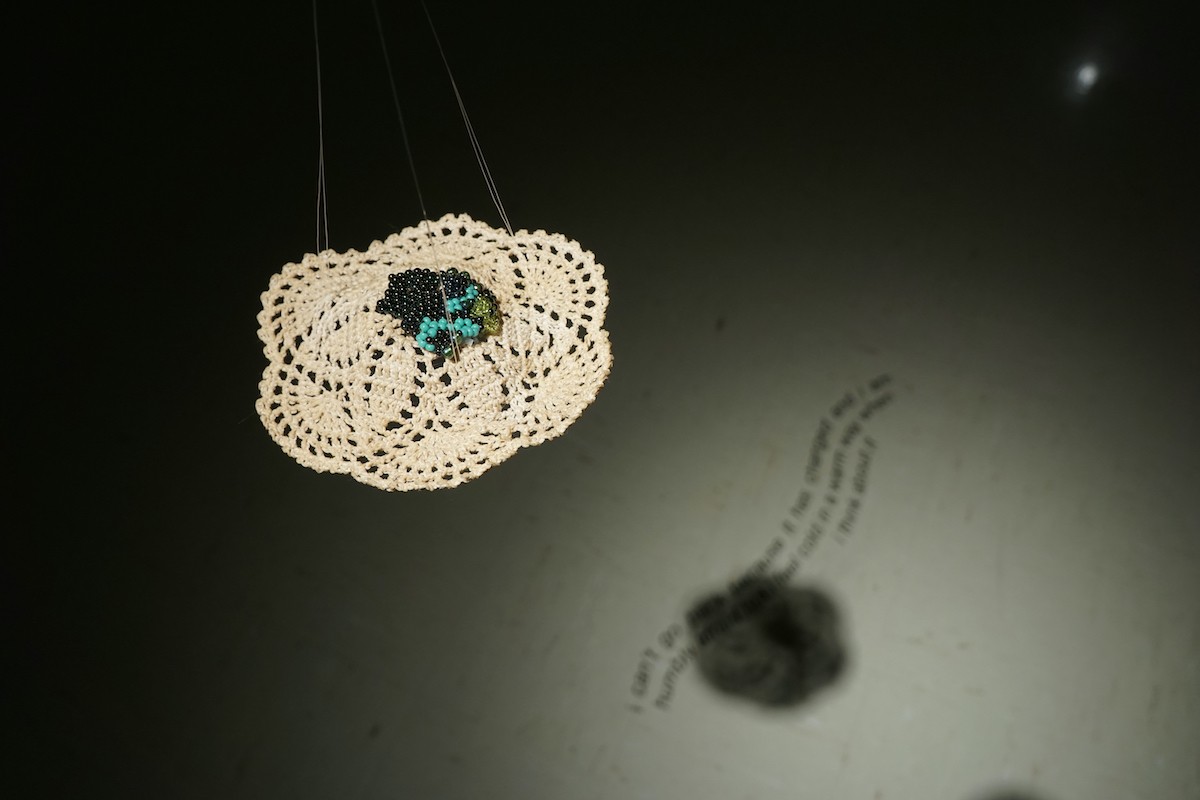 Topographies of a homeplace is an ongoing research-creation project exploring counter-cartographies and mnemonic narratives through beaded spatial expressions. Informed by familial experiences, cultural histories, and personal memory, topographies of a homeplace engages a process of automatic writing alongside abstracted map-making.
The workshop, mnemonic stitching, facilitated by rudi aker, will include a brief presentation on topographies of a homeplace, its conception and its evolution, followed by an open discussion about counter-cartographies, ideas of home(places), and their connections.
Participants will be guided through an exploratory approach to creating their own maps through a variety of mediums and textiles. A short demonstration, assistance, and supplies will be provided.
Artist biography
rudi aker is a wolastoqew auntie, artist, organizer, and writer from St. Mary's First Nation in Sitansisk (Fredericton, New Brunswick) and, for now, a guest on Tiohtià:ke/Mooniyaang (Montreal, QC). Their artistic and research practices center relationality, placehood, and visibility, with a focus on the traversal of (un)colonized spaces through conceptions of counter-cartographies and barrier-breaking.
Their ongoing research-creation project, topographies of a homeplace, explores the boundaries of cartographic practice through beaded spatial representations – hand-held topographical maps accompanied by historically and personally informed auto-writing on site-specific experiences. This work, in various iterations, has been included in
Space, Place, Home (Louise-et-Reuben Cohen Art Gallery)
Tactics for Staying Home in Uncertain Times (MSVU Art Gallery)
HOST (third space gallery)
window winnipeg
these are our monuments (Owens Art Gallery)
ehpituwikuwam (Beaverbrook Art Gallery), and
re* (fofa gallery)
rudi holds a BFA in Studio Arts and Art History from Concordia University (Montreal, QC). Their creative and arts writing has been published by Cigale (2022), the Leonard and Bina Ellen Art Gallery (2022), and Artlink Indigenous (2020).
---
This event is part of:
---