Conferences & lectures
Fat Politics: Multidisciplinary Approaches to Activism, Identities, and Health Discourse
---
DATE & TIME
Monday, April 3, 2023
1:30 p.m. – 3:30 p.m.
SPEAKER(S)
Geneviève Rail (Chair); Myriam Durocher (Speaker); Amélie Keyser-Verreault (Speaker); Rachel Thomas (Speaker)
ORGANIZATION
Graduate History Students' Association (GHSA)
WHEEL CHAIR ACCESSIBLE
Yes
---
This is a panel discussion that will showcase multidisciplinary approaches to political discourses of fatness in a globalized context. The panel will feature presentations from Myriam Durocher, Amélie Keyser-Verreault, and Rachel Thomas on topics such as public discourses of "healthy food," fat shaming in families in contemporary Taiwan, and Graphic Medicine.
This panel discussion aims to bring together scholars from various disciplines to raise awareness of damages caused by weight-related stigmas in the past and identify conventional and emerging efforts to reduce such stigmas in the present.
Format: Hybrid
In-person: Webster Library, LB 322; Online: Zoom
Registration Link (for access to Zoom):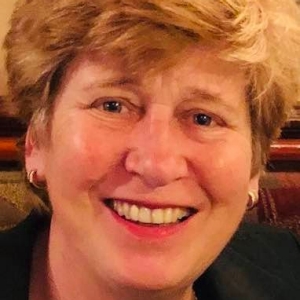 Photo credit: Lisa Graves
Geneviève Rail (Chair)
Received her Ph.D. from the University of Illinois at Urbana-Champaign. She has taught courses related to women's bodies and health at the University of Ottawa's Faculty of Health Sciences from 1991 to 2009. Since then, she has been Principal, and then Professor of Feminist Cultural Studies of Health at the Simone de Beauvoir Institute of Concordia University. Geneviève was named Distinguished Professor Emerita in 2020 and is currently pursuing her projects on women's experiences of body-related institutions (e.g., health systems, pharmaceutical industries, media). Author of over 100 articles or book chapters, she has been a keynote speaker in over 50 national or international conferences. She has received over $6M in funding from research councils (SSHRC, CIHR) for research involving women from varying sexuality, race, ethnicity, ability, and socioeconomic milieus. Her latest CIHR-funded projects deal with: (a) fatness and fatphobia; (b) HPV vaccination, and (c) breast and gynaecological cancer care for LBTQ persons.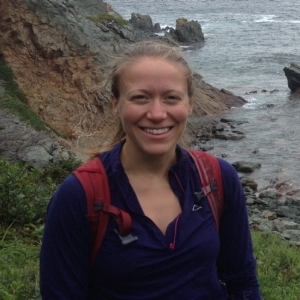 Photo credit: Lisa Graves
Myriam Durocher (Speaker)
Is a SSHRC funded postdoctoral researcher affiliated with the University of Amsterdam (Netherlands), Anthropology, in the Health, Care and the Body programme group. Her research interests revolve around critically addressing the power relationships that are negotiated in Quebec/Canada's food culture so as to initiate constructive change towards fairer (more just, sustainable, inclusive, less normative) food cultures and food systems. She has examined the social and environmental injustices that permeate and are reproduced in "healthy" food discourses and practices, the ways bodies are cared for in Western biomedicalized food cultures, and the norms that take form at the intersection of food and health in what she describes as "biomedicalized food cultures".
Abstract:
From "Healthy" Food to Anti-Obesity; How Good Intentions in Health Promotion Discourses and Practices Can Contribute to Reproducing Harm
In this presentation, I discuss how "healthy food" as mobilized by governmental and health authorities, nutrition experts, and civil society organizations in food- and health-justice oriented discourses and practices often follows an anti-obesity agenda and as such further marginalizes and oppresses those whose bodies do not match dominant ideas of health. More specifically, I discuss how discourses of "healthy" food in public discourses aimed at preventing or controlling obesity or health risks currently associated with the diet play a key role both in problematizing the fat body and in the solutions brought forward to "fix it" as well as the broader "obesity epidemic". I argue that these two roles are closely linked together – because "healthy" food is positioned as a solution to obesity, it reinforces the idea that fatness can be acted on or solved, and thus that it should be. Using various examples retrieved from my fieldwork (mostly various public organization discourses, governmental policies and public health initiatives) I argue that these practices and discourses can reproduce forms of oppression and discrimination (e.g. structural, systemic, based on socially constructed markers of differentiation such as race and gender), and shift the gaze away from inequalities that can materialize in health issues, some of which are currently (ironically) associated with the diet.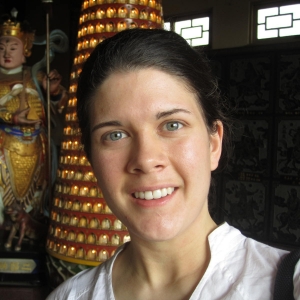 Photo credit: Lisa Graves
Amélie Keyser-Verreault (Speaker) (she/her)
Is a postdoc fellow at Concordia University and an affiliated fellow at the European Research Center on Contemporary Taiwan at Tübingen University. She holds a doctoral degree in sociocultural anthropology her research focus on gender, sexualities and the family with an emphasis on body politics, neoliberalism and resistance in East Asia. She also has a deep interest in qualitative art-based, decolonial and intersectional methodologies. Her work has been published in academic journals such as the Journal of Gender Studies, Chinese Sociological Review, Journal of Family Studies, Ethnography, European Journal of Cultural Studies, Feminism & Psychology, Taiwan Journal of Women's and Gender Studies (女學學誌), Taiwan Journal of Anthropology (台灣人類學刊) and the International Journal of Taiwan Studies.
Abstract:
Fat women as failed entrepreneurs of the self: family, parental pressure, and fat-shaming in Taiwan
While, much of what is known about the dominant construction of fatness is situated within a Western purview, analyzing weight bias in a non-Western context helps take account of the ways in which pervasive sizeism is embedded. It is thus important to scrutinize the sociocultural factors involved in this weight-based rejection. This presentation analyses fat shaming in the context of the family. Indeed, in Taiwan, it is especially mothers who transmit weight-related stigmas. The family thus often becomes the first place where fat-related bullying takes place. During this presentation I will unpack those phenomena. The talk also documents the related and growing movement against fat shaming in contemporary Taiwan and examines the local appropriation of the international movement of fat activism in a non-Euro-American context. This analysis is the result of several large-scale research projects from 2014 to 2022 and based on over 100 in-depth interviews with Taiwanese women and gender minorities. I mobilize the concept of "human capital" and "entrepreneur of the self" in Foucault's analysis of neoliberalism to show how corpulent women and gender minorities are viewed by the Taiwanese society as "failed entrepreneurs" of their appearance, femininity, health, and the "face-saving" of their significant others.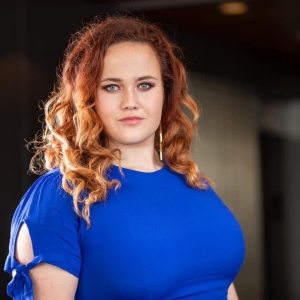 Photo credit: Lisa Graves
Rachel Thomas (Speaker)
Is a multimedia artist and an interdisciplinary humanities Ph.D candidate that blurs the boundaries between traditional media, technology and bio-fabrication. Her practice is centred around the medicalized body with specific focus on women's health. Using heuristic research strategies, she seeks to open discourses between the objective medical gaze and the subjective patient experience. Her thesis is a SSHRC funded full length graphic novel entitled Shrink: Story of a Fat Girl: the novel both explores the impact of medical and social gazes on fat women and uses the medium to promote accessibility of new research outside of the academic sphere.
Abstract:
Rachel's presentation will discuss the ways in which comics and graphic novels are being used to disseminate new research, help medical professionals better understand patient experiences, and offer an empathetic outlet for those struggling with similar issues. Thomas will discuss a new form of [auto]ethnography known as Graphic Medicine and will share examples of current works in addition to her own research on fatness in contemporary culture.
---