Health & wellness, Empathic listening
Chat with Grandma - Active listening
---
DATE & TIME
Wednesday, April 27, 2022
2 p.m. – 3 p.m.
---
Get some intergenerational wisdom with Chat with Grandma! Kit, Micheline, Perla and Germaine will be hosting active listening sessions from home.
Kit, Micheline, Germaine and Perla, having lived a wide variety of life experiences, are passionate about mindfulness and well-being and are excited to connect with students. Drop-in and say hello!
We would be so happy to talk to you - you make our day!
The Grandmas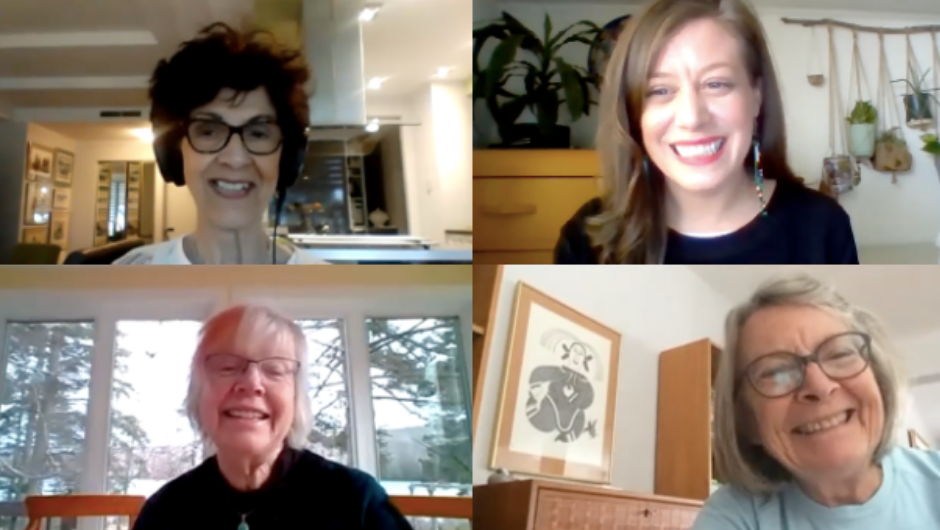 ---
See the full event series:
Chat with Grandma - Active listening
---