Conferences & lectures
What does it mean to decolonize a gallery?
Women & Leadership Corner Office Series
---
DATE & TIME
Wednesday, May 19, 2021
1 p.m. – 2 p.m.
Registration is closed
SPEAKER(S)
Eunice Bélidor, BFA 12, and Heather Igloliorte
ORGANIZATION
University Advancement
---
Wednesday, May 19, 2021.
This event was rescheduled from May 18.
Join us for a conversation with Heather Igloliorte, Associate Professor in Art History and Eunice Bélidor, BFA 12, the Gail and Stephen A. Jarislowsky Curator of Quebec and Canadian Contemporary Art (1945 to Today), at the Montreal Museum of Fine Arts.
Museums are working to reflect the diversity and the voices of the people within their collections and around them. Galleries are doing something similar. Join us for a discussion on the debates and considerations taking place to make the art world more inclusive
Whose art is considered worthy of exhibition? Who or what is missing? How do we share difficult stories with nuance and truth?
This event will be moderated by Dean of Fine Arts, Annie Gérin.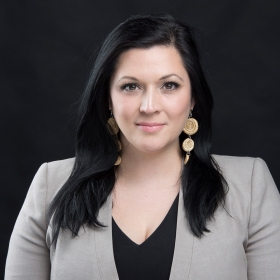 Heather Igloliorte (Inuk, Nunatsiavut) holds the Tier 1 University Research Chair in Circumpolar Indigenous Arts and serves as the Special Advisor to the Provost on Advancing Indigenous Knowledges. In this role she contributes to the efforts of the university Indigenous Directions Leadership Group.
Her teaching and research interests center on Inuit and other Native North American visual and material culture, circumpolar art studies, performance and media art, the global exhibition of Indigenous arts and culture, and issues of colonization, sovereignty, resistance and resurgence.
Heather is the Principal Investigator of the 2.5M, 7-year SSHRC Partnership Grant, Inuit Futures in Arts Leadership: The Pilimmaksarniq/ Pijariuqsarniq Project (2018-2025), which aims to empower circumpolar Indigenous peoples to become leaders in the arts through training and mentorship.
With professor Jason Edward Lewis, Heather also co-directs the Indigenous Futures Cluster (IIF) in the Milieux Institute for Arts, Culture and Technology. Through Milieux, Igloliorte works with collaborators and students to explore how Indigenous people are imagining the future of their families and communities.
Heather has been a curator for fourteen years, and currently has three exhibitions touring nationally and internationally; she is also the lead guest curator of the inaugural exhibition of the new Inuit Art Centre, INUA, opening at the Winnipeg Art Gallery in 2020.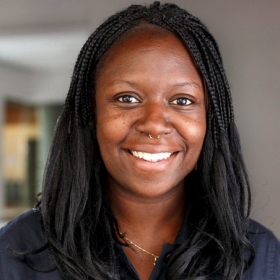 Eunice Bélidor is a curator, letter-writer, critic and researcher and the 2018 recipient of the TD Bank Group Awards for Emerging Curator from the Hnatyshyn Foundation.
Her practice focusses on contemporary Haitian art, fashion, design, and correspondence; she's interested in researching post-black studies, feminism and architecture. She questions everything, believing that asking the right questions are the best ways to come up with creative and thoughtful answers.
In addition to her BFA from Concordia in Art History she holds a M.A in Art History & Visual Culture, and a graduate diploma in Curatorial Studies from York University (Toronto). She has organized and curated various exhibitions nationally and internationally, and her writing has been published in various publications.
---