CONTACT US
If you're interested in joining the lab either as a research participant or as a student volunteer, contact us.
You can review our projects and publications to see the studies that we are working on.
Getting to the lab
The Li Lab is located in the PY building of the Concordia Loyola campus, in room PY017.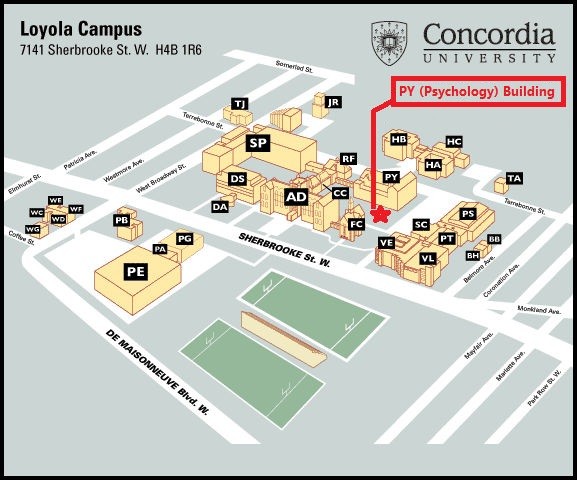 By bus:
Buses 105 (Sherbrooke, from Metro Vendôme), 164 (Westminister, from Metro Villa Maria), and 51 (Édouard-Montpetit, from Metro Snowdon) all stop at the Loyola campus.
By car:
Enter via West Broadway near Terrebonne. Proceed along driveway behind SP, RF, and PY buildings. Turn right just after the PY building. Park in the small parking lot in front of the PY building.