We offer a hybrid-flexible option allowing you to study at our Montreal facilities or online from anywhere else in Canada.
Offered by John Molson School of Business' Goodman Institute, the MBA in Investment Management is offered in Montreal, with networking opportunities in Toronto.
Thanks to the hybrid-flexible online option, you can choose to study or work in either city (or if you are a Canadian citizen or permanent resident, anywhere in Canada!), including co-op options, over the course of the three-year program.
Classes are held either at Montreal's state-of-the-art downtown facilities, or online. Online students and Montreal-based students are linked through video-conferencing, which allows you to expand your networks beyond just the group in your study and work city. Travel opportunities to Montreal will be offered to students based in other cities within Canada*.

*Some conditions apply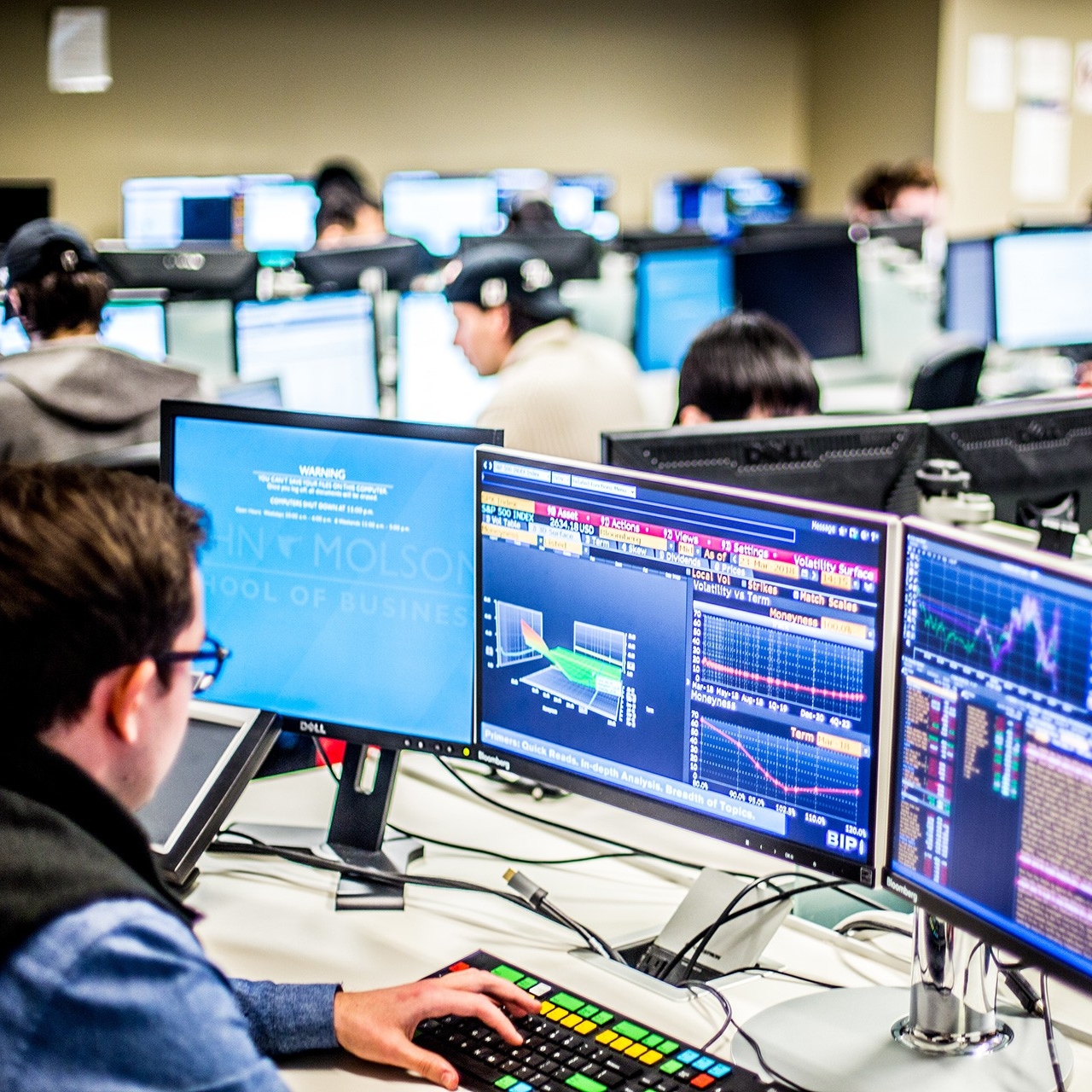 Dining room
Fully-catered meals are provided on in-person class days in the exclusive MBA in Investment Management dining room.
Study rooms
Investment Management participants based in Montreal have unrestricted pass key access to exclusive study rooms.
John Dobson Formula Growth Investment Room
Montreal-based Investment Management participants have unrestricted access to Bloomberg terminals. Learn more
Montreal, Quebec
Montreal is a safe and cosmopolitan city that offers an affordable, high standard of living, along with old world charm and infectious joie de vivre. It is consistently voted one of the top cities in the world to get an overseas education and has been rated as the best student city in the world.