Professor Emeritus, Professor, Building, Civil, and Environmental Engineering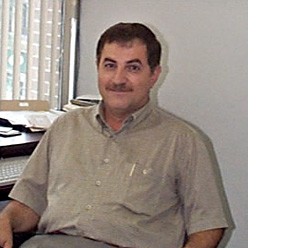 Dr. Sabah Alkass is a Professor of Construction Engineering and Management in the Department of Building, Civil & Environmental Engineering at Concordia University. He has extensive experience in the construction industry, executing and managing multi-million dollar construction projects. His research interests are in the automation of construction, and project management techniques.
Dr. Alkass has been active at national and international levels: Chairman of the local organization committee of the third Canadian Conference on Computing in Civil and Building Engineering, member of the editorial board of the sixth International Conference on Civil and Structural Engineering Computing, held in Cambridge, England, August 1995, reviewer of a number of journals in his field of specialization, session chairman in a number of conferences.
He is also a member of the following professional organizations: Institute of Professional Engineers of Ontario, American Society of Civil Engineers, and the Chartered Institute of Building, UK.
Dr. Alkass has supervised more than twenty graduate students' research work and has authored and co-authored over forty articles.
Research
Construction Equipment Management
Management Information Systems in Construction
Construction Delay Analysis and Claims
Resource Management Using Neural Networks
Economic Evaluation of Construction Projects
Contractor's Cash Flows and Delays
Undergraduate courses
BLDG 401 Building Economics I
ENGR 212/211 Technical Drawing
ENGR 401 Engineering Economics and Management Principles
Graduate courses
BLDG 6561 Building Economics I
BLDG 7831 Building Economics II