Writing & Research Residents with Concordia's Public Art Collection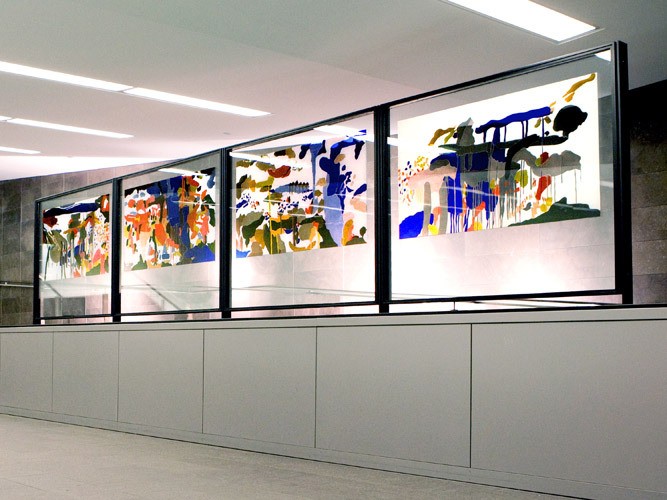 Artwork Credit:
The Four Seasons
by Yehouda Chaki, 2010
The Writing and Research Residency with Concordia's Public Art Collection is a cultural mediation project facilitated by co-residents Elliott Elliott, artist, writer and researcher, and Max Holzberg, a multidisciplinary filmmaker, curator and researcher. During their residency, the residents will dig into university and city archives to research Concordia's public art collection, culminating in audio scripts for walking tours.
In conjunction with the Public Art Collection's mandate to recontextualize the collection, Elliott and Holzberg aim to produce a narrativized interpretation a selection of works, highlighting the material ingenuity, cultural significance, and connection to Montréal history, as well as inviting the viewer to consider the role of public art more broadly. The tours will include commissioned works from the collection, such as Kamila Wozniakowska's Acer Concordiae (2011), Yehouda Chaki and Studio du Verre's The Four Seasons (2010). The tours will also highlight inherited and donated works, many of which have fascinating connections to local history, for example surviving decorative artifacts from the York Theatre, like as Kenneth Hensley Holmden's 3 Scenes of Nymphs in Canadian Landscape, or the stone lintels from the home of D'Arcy McGee. Using these works as a locus, the residents aim to find accessible entry points into Concordia's rich and eclectic public art collection, hoping to inspire broader public engagement with these works and highlighting arts and culture within the university and beyond.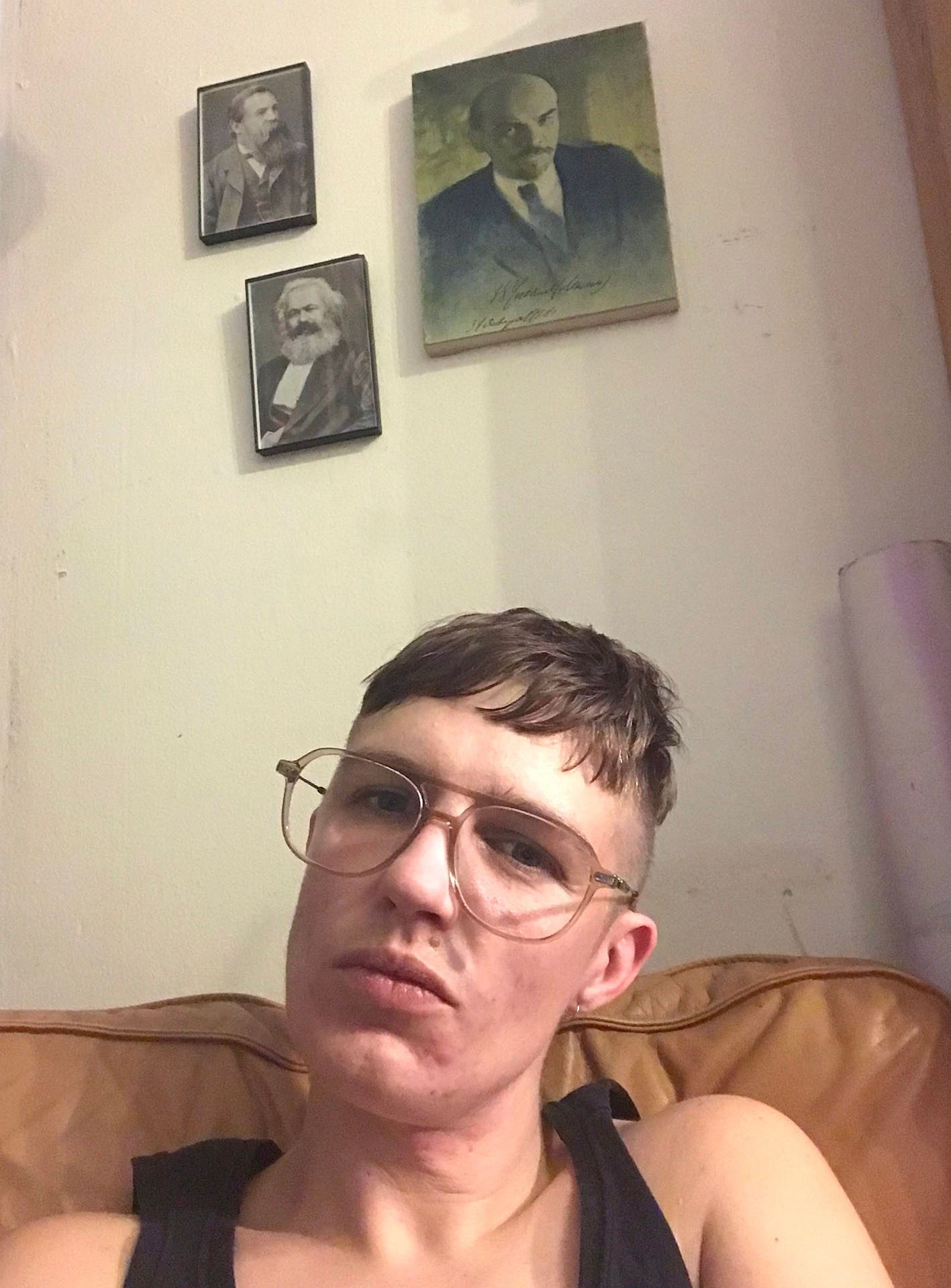 About Elliott
Over the last five years, Elliott Elliott has taken a picture of every banana peel they have come across while walking around town. As an artist and writer, their work is often concerned with the material histories of ordinary objects, especially those typically discarded or considered disposable.
Elliott was born and raised in Juneau, Alaska—the traditional territory Aak'w Ḵwáan—and now lives in Tiohtià:ke/Montréal. Since completing a BFA at the School of the Art Institute of Chicago, their work has been included in exhibitions in the UK, Germany, Holland, Switzerland, the U.S., Canada, and Quebec. Most recently, their work appeared in tofeelclose at AKA artist-run in Saskatoon. Elliott completed their MFA in Sculpture at Concordia University in 2020.
Outside of their creative work, Elliott is engaged in political organizing and earns a living as a freelance editor and grant writer. They live in the Mile End with their partner, Mick, two cats, Pony and Sadness, and a small dog named Jelly.
LEARN MORE ABOUT ELLIOTT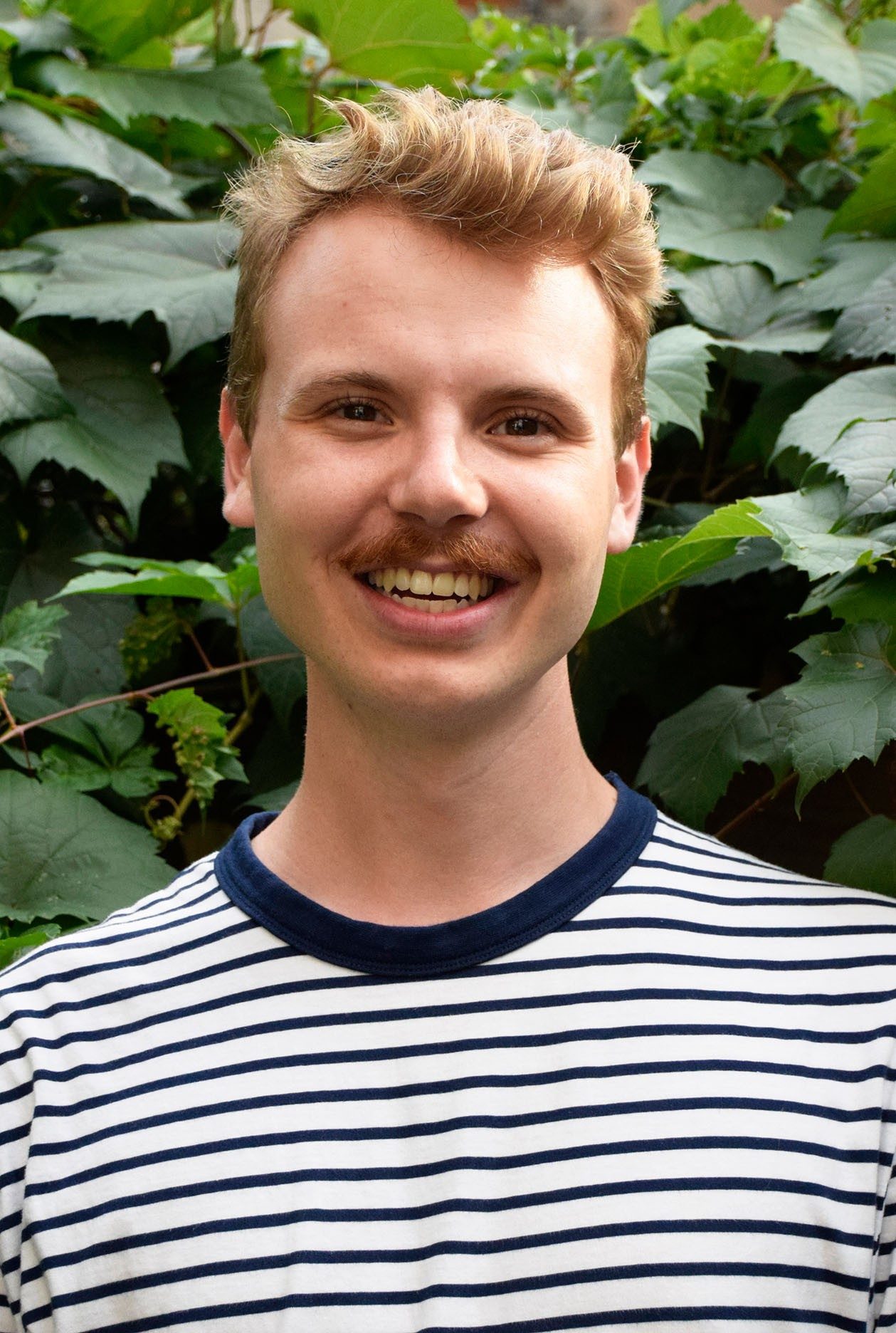 About Max
Max Holzberg is a Tiohtià:ke/Montréal based curator, filmmaker, and researcher whose work primarily engages with documentary film and media. Max is a recent graduate from Concordia's Mel Hoppenheim School of Cinema where he obtained his Film Studies BFA. Max has worked on several curatorial projects such as: FNC: Spotlight on Concordia Fine Arts (2019), Nouveau Cineastes, Dazibao Image (2019), OPTIMISTA (2021-2023). As a filmmaker, Max produced a four-part mini-series for MaTV's My Curious City (2018) as well as Elspeth McConnell: An Extraordinary Legacy (2019); a film jointly commissioned by the MUHC and Doggone Foundation. Presently, Max is completing his MA in Film Studies at Concordia as well. His SSHRC funded thesis "Replaying the Past: Queer Canadian Documentary as Counter-Archival Practice" examines queer Canadian documentary film as a form of counter-archive that questions collective memory, identity, and nationalism. He also has several film and media projects in development.
Learn more about Max