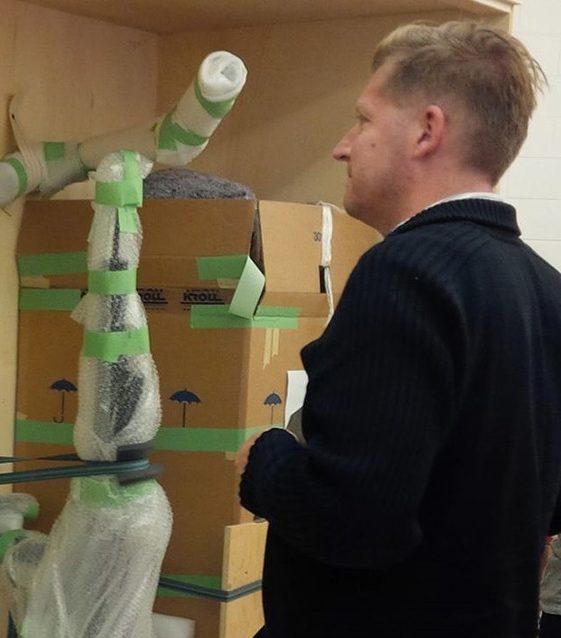 Jonathan Shaughnessy is Associate Curator, Contemporary Art at the National Gallery of Canada, Ottawa, and Project Director for Stan Douglas' presentation at the Canada Pavilion at the 2022 Venice Biennale, curated by Reid Shier. Over the past year, he has been working with Brooklyn-based artist Tau Lewis on a commission for the NGC's Contemporary Project series, and with Montreal-based Moridja Kitenge Banza on the inclusion of his work in Rembrandt in Amsterdam: Creativity and Competition, each of which open June 2021 at the Gallery.
His exhibitions include Vision Exchange: Perspectives from India to Canada (2019-20); the NGC's 2017 and 2012 Canadian Biennials; Vera Frenkel: Ways of Telling (2014, Museum of Contemporary Canadian Art, Toronto); and Louise Bourgeois 1911-2010 (2011-12). Recent writings include an analysis of Jinny Yu's work for Relations: Diaspora and Painting (Phi Foundation for Contemporary Art, Montreal, 2020), an article on Dayanita Singh's "photo-architecture" for Prefix Photo (2019), "Situating Vision Exchange" in the NGC Review (U of T Press, 2018), and the publication Points of Departure: Vera Frenkel, Words and Works (Black Dog Press, 2016).
Jonathan is completing his PhD in Cultural Mediations at Carleton University, and is an Adjunct Professor in the Visual Arts Department of the University of Ottawa.
More about Jonathan
All mentors