Workshops & seminars
How to become a master communicator
Part of Alumni Careers Conference
---
DATE & TIME
Tuesday, March 21, 2023
3 p.m. – 4 p.m.
Registration is closed
ORGANIZATION
University Advancement
---
Tuesday, March 21, 2023
3 p.m. Eastern Time
Brenden will present 3 practical public speaking exercises to help you quickly improve your ability to convey ideas effectively to an audience.
By attending this talk, participants will walk away with a clear action plan on how to start working on their communication skills tomorrow.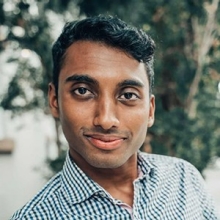 Brenden coaches ambitious executives and entrepreneurs to become top communicators in their industry.
He also has a popular YouTube channel called MasterTalk, with the goal of providing free access to communication tools for everyone in the world.
---
This event is part of:
Alumni Careers Conference: March 21 and 22, 2023
---