Conferences & lectures
Writers Read presents Kaveh Akbar in conversation with Nika Khanjani
---
DATE & TIME
Friday, March 19, 2021
8 p.m. – 9 p.m.
Registration is closed
SPEAKER(S)
Kaveh Akbar, Nika Khanjani
ORGANIZATION
Writers Read
---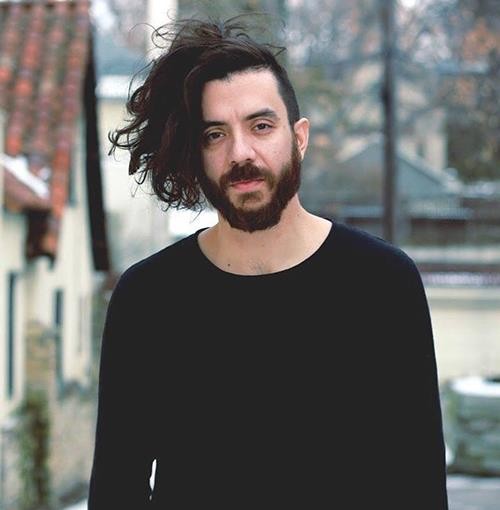 Kaveh Akbar.
Concordia's Writers Read series presents Iranian-American poet and scholar Kaveh Akbar in conversation with film/video artist and activist Nika Khanjani.
The event includes a reading from Kaveh Akbar followed by a discussion.
Kaveh Akbar's poems appear in The New Yorker, The New York Times, Paris Review, Best American Poetry, and elsewhere. His second full-length volume of poetry, Pilgrim Bell, will be published by Graywolf in August 2021. His debut, Calling a Wolf a Wolf, is out now with Alice James in the US and Penguin in the UK. He is also the author of the chapbook, Portrait of the Alcoholic, published in 2016 by Sibling Rivalry Press. In 2022, Penguin Classics will publish a new anthology edited by Kaveh: The Penguin Book of Spiritual Verse: 100 Poets on the Divine.
In 2020 Kaveh was named Poetry Editor of The Nation. The recipient of honors including multiple Pushcart Prizes, a Civitella Ranieri Foundation Fellowship, and the Levis Reading Prize, Kaveh was born in Tehran, Iran, and teaches at Purdue University and in the low-residency MFA programs at Randolph College and Warren Wilson. In 2014, Kaveh founded Divedapper, a home for dialogues with the most vital voices in American poetry. With Sarah Kay and Claire Schwartz, he wrote a weekly column for the Paris Review called "Poetry RX."
Nika Khanjani is a film and video artist, writer, and activist. Her work is marked by contrasting extremes and a patient sense of beauty. She combines landscape photography, subtle sound design, and portraiture to invoke internal states responsive to political and historical forces.
---