Accessibility services
Learn how the Access Centre for Students with Disabilities (ACSD) coordinates academic accommodations. Get informed about our services including individual planning, referral services, drop-in sessions, and more.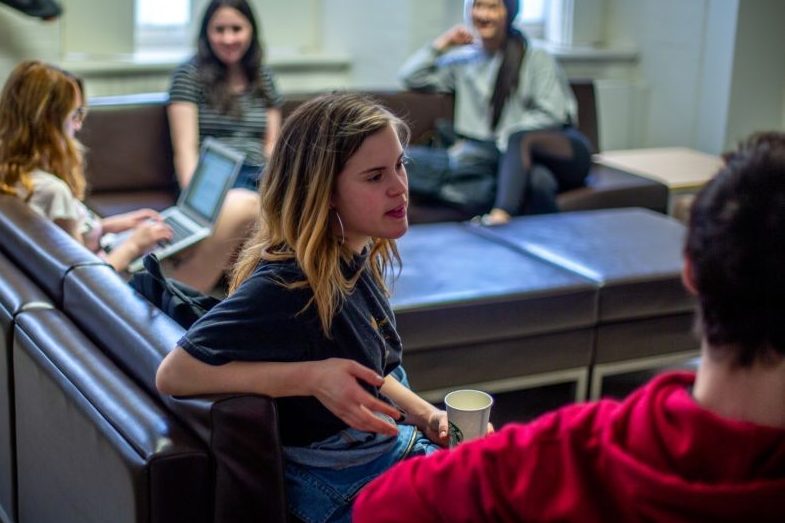 The role of the ACSD
We provide accommodations and other services to promote accessible learning and participation.
Consult the How to Register page for more information or book an appointment with an ACSD advisor.
Book an appointment below ↓
Academic accommodations are adaptations or measures that reduce or eliminate barriers to participation.
Accommodations are determined on a case-by-case basis. We consider supporting documentation and the functional limitations you're experiencing.
Accommodations are not meant to provide you with an advantage, modify course material or learning objectives. While accommodations reduce barriers related to academic participation, they do not guarantee a level of achievement.
All accommodations must be reasonable, taking into account your functional limitations, academic standards and course objectives, and time and resource constraints for all parties involved in coordinating the accommodation.
Accommodations must not interfere with the university's ability to assess the essential learning outcomes of the course or program and must adhere to all academic standards and the university's academic integrity policies.
We coordinate a variety of services and accomodations such as:
Exam accommodations

Sign language interpretation, transcribing

Accessible materials in alternate formats (e.g. braille, large print)

Hygiene and/or mobility attendants

Textbook/coursepack conversion services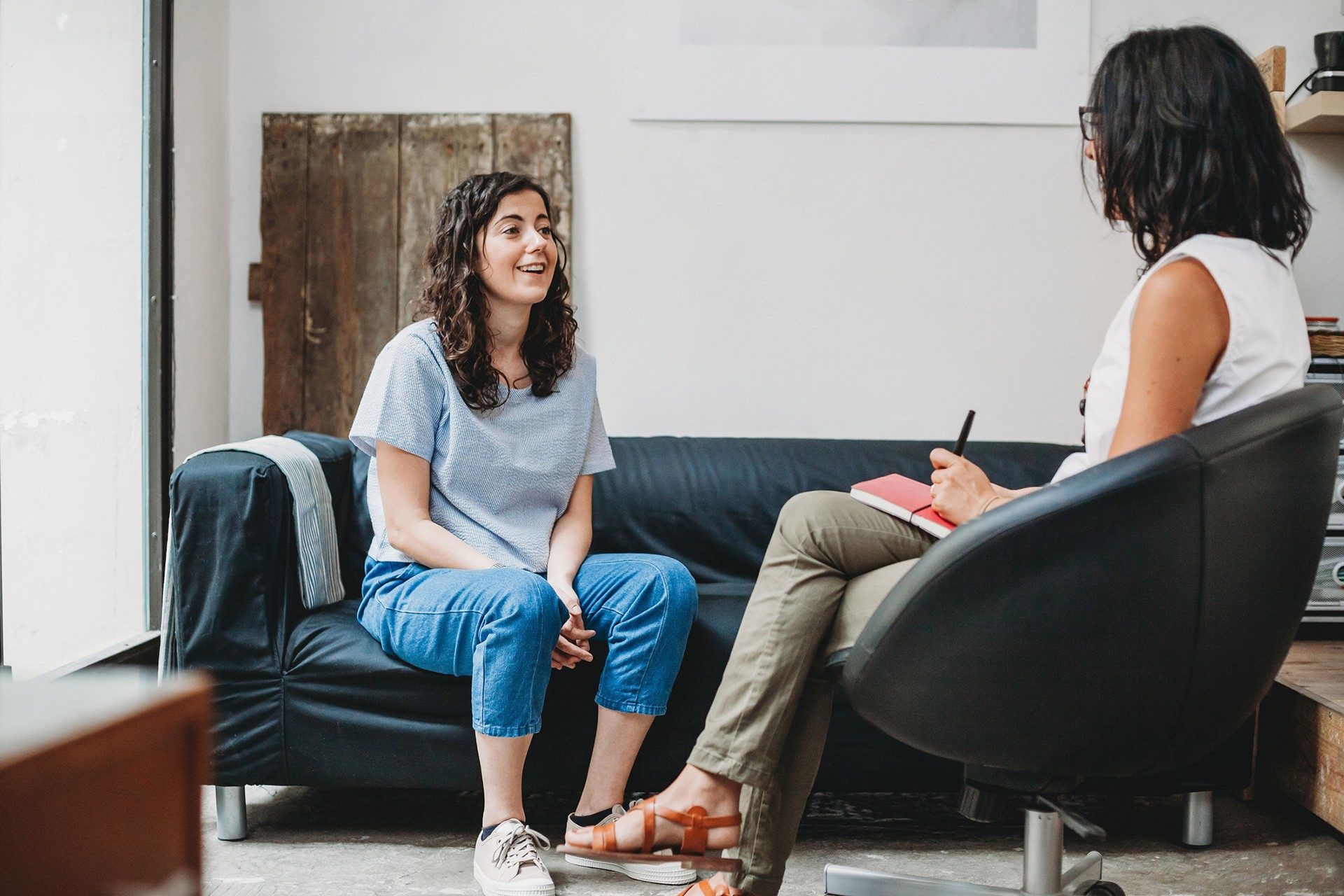 Referrals & accessibility advisors
When you register with us, you will work with your ACSD advisor to determine the right accommodations to reduce your barriers to learning.
You will discuss your needs and the barriers you face in the academic environment with your ACSD advisor to create a unique accommodation plan.
This plan is developed through an in-depth discussion with your advisor and by reviewing your documentation. The accommodation plan can be modified to fit your needs as you progress through your time at Concordia.
ACSD advisors are well-connected professionals who will assist you in coordinating with internal and external support services.
Advisors can also coach you to advocate for yourself. This includes how to talk to professors or other professionals about your needs as a student with a disability.
Virtual drop-in sessions are open to registered ACSD students and are held Thursday mornings. Look out for our email invites with the Zoom meeting information!
The drop-in sessions have been designed as an open-group discussion forum. They either focus on a specific theme, or have a Q&A format.
If you require an individual appointment, please email your ACSD advisor to set-up a meeting.
Virtual workshops are open to registered ACSD students. Look out for our email invites with the Zoom meeting information!
Winter 2021 workshop schedule
Workshop
Date
Find It Thru Concordia's Library
A guest librarian introduces Concordia Library resources. Also, a demonstration of the new Desktop as a Service feature that serves up accessible technology.

Wednesday, January 20
10:30 a.m.

Getting Learning Support: Drop-In Q&A featuring the Student Success Centre
Introduction to Learning Services. How can you get learning support at Concordia?
Tuesday, February 2
3 p.m.
Concentration and Medication
Self-care and self-advocacy, managing substance use and its effect on learning.
Tuesday, February 9
1 p.m.
Exams and Assistive Tech
Answers to questions about exam accommodations and adaptive technology.
Wednesday, February 17
4 p.m.
ACSD Essay Boost
A deep dive into Library resources. We demonstrate library searches on your essay topics!
Friday, March 12
10:30 a.m.
Exam accommodations are reasonable changes to the testing conditions that allow you to demonstrate your academic ability and fulfill course requirements.
As Concordia has moved to digital teaching and learning, ACSD students are no longer required to book any exams (online or take-home) with the ACSD in order to receive extended time accommodations.
If your exam is on COLE, the extra time will be automatically added.
If your exam is on Moodle, eConcordia or any other platform, please confirm with your professor(s) regarding your extra time. The ACSD has been in contact with your professor(s) to let them know of your extra time.
If you're facing a learning barrier when using printed or hard copy texts, digital textbook and course-pack conversion services are available to you.
To access these services, you must have a "print disability" which is recognized under Canadian Copyright Law. This can include visual, mobility, perceptual or cognitive disabilities that severely impede text recognition.
Contact your ACSD advisor who will review your file to ensure that you qualify for textbook and/or coursepack conversion services. Please allow for a minimum of two weeks to process requests.
In the case of urgent requests, email shanika.taylorhaughton@concordia.ca with your request as soon as possible.
If you are physically able to manipulate textbooks and computers, you will receive training on how to convert your own materials.
If your accommodations include other formats such as audio, you will need to make this request with your advisor. Additional processing time will be needed.
Below are steps to have a textbook converted to digital format. Please note, there is no guarantee we will receive a PDF from publishers.
Step 1
Obtain your booklist from The Book Stop, Concordia's online bookstore.
Step 2
Before buying your textbook, check to see if an accessible digital version is available from an online retailer. If you cannot find your book in digital format, purchase the book from any retailer or from another person. Used books are eligible for conversion, as long as you have a receipt.
The Concordia bookstore sells digital files of many of its textbooks and coursepacks, but cannot guarantee that the files are accessible. We recommend that students who purchase their books from the Concordia bookstore buy the hard copies.
Step 3
Email shanika.taylorhaughton@concordia.ca with the following information:
Your name and Concordia student ID#

Book title, author, edition

A scan or photo of proof of purchase

A scan or photo of the front and back covers of the book

A scan or photo of the inside page of the book (page with ISBN number, publisher info, etc.)

You will be contacted by email when your files are ready. Please allow a minimum of 2 weeks for processing:
Register with the Access Centre for
Students with Disabilities (ACSD)
Please send us a request by email and attach the required documents.
We will contact you to book an appointment with an advisor.
How to register
Learn how to register with the ACSD, including eligibility, required documentation, and information for referring professionals.
Get the details
Accessibility policies
Find Concordia's policies relating to accessibility and the rights and responsibilities of the university community.
Read the policies
Contact us
Connect with the Access Centre for Students with Disabilities (ACSD) team — find our contact information here.
View contact info