About CICIEM
We focus on providing solutions that improve safety, productivity and competitiveness in the construction industry.
Embracing Industry 4.0, we're developing solutions to optimize budget allocation for maintenance, rehabilitation and/or renewal of civil infrastructure assets to meet public demands for targeted resilience and levels of service, respecting budget constraints.
A core component of our mandate is the training of highly qualified personnel (HQP) including graduate and undergraduate research students as well as Postdoctoral fellows. We embrace diversity and inclusion, welcoming new members from academic units across the university.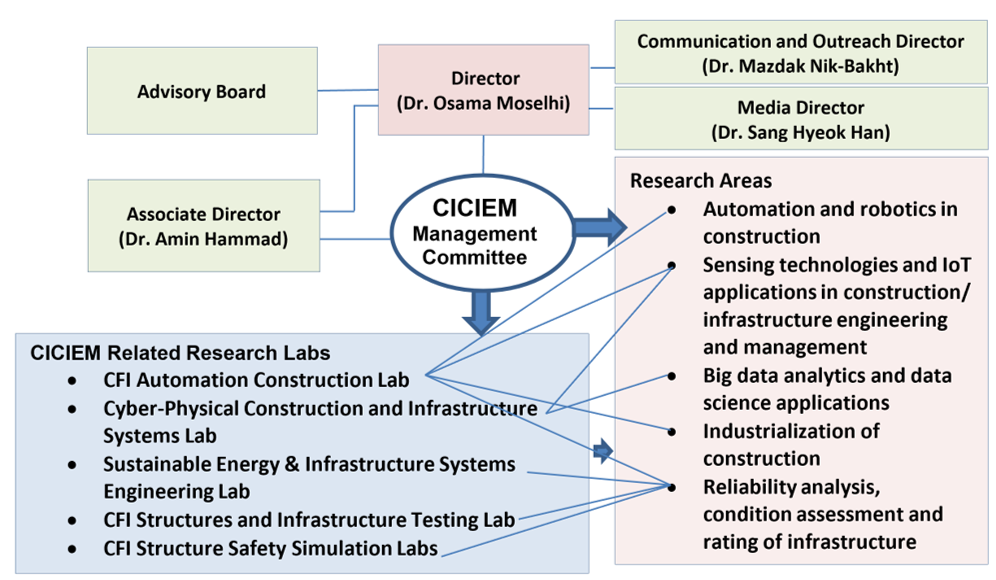 Organizational chart of the CICIEM