Michelle Goanta
"I can truly say that gaining valuable hands-on experience in developing an innovative product was the highlight of my undergraduate career."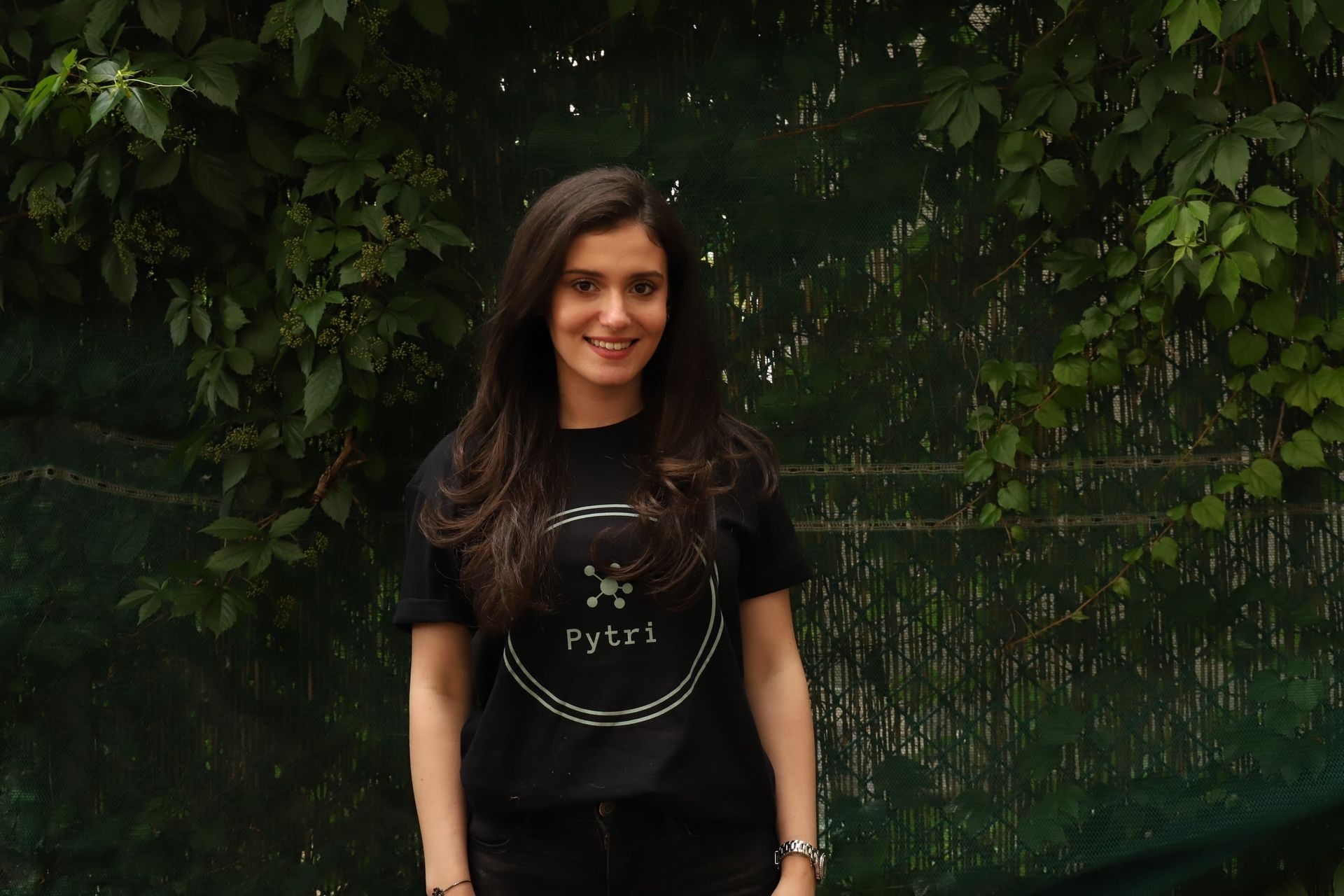 My team's project focused on creating an automated cell counter that aids molecular biology research. Pytri, as we named it, was developed over two years and consisted of two products: a prototype that can be implemented in the lab and an online platform that researchers can access to upload Petri dish pictures on. The end result of both products is the same: producing high-quality information researchers can later use for their articles and data analysis. While the prototype was built last year, this year's focus was on improving the algorithms, deepening our knowledge in AI, interviewing lab managers to identify their needs, and encouraging students from Concordia University to explore this field. We came up with our idea when we realized colony counting is a time-consuming process mainly done by hand. So, we started thinking of ways to improve this and ultimately automate it. As science is all about innovation, my team and I had a common goal: to make people's lives easier and let them spend time in the lab in a more productive way. The thing we loved most about this experience was collaborating with other students at Concordia, which allowed us to apply our knowledge and discover our passion for a field that we were not directly related to but that linked all of us together. The past years were challenging due to us being stuck at home, but we were lucky to benefit from online platforms to have our weekly meetings, no matter where in the world we were. I can truly say that gaining valuable hands-on experience in developing an innovative product was the highlight of my undergraduate career.
One of the most interesting parts of our project was that our team was formed from students with different backgrounds: engineering, ecology, and molecular biology. Ali Mehdi, Zaki Alasmar, Felipe Perez, Valentina Goanta, Kieu-Nhi Vu, Felix Lambert, and I had our own roles while at the same time collaborating to accomplish our tasks. We participated in the District 3 Program Quebec Scientific Entrepreneurship (QcSE) in order to improve our business skills. This allowed us to hear from industry professionals and to learn how to pitch ourselves, conduct interviews, and create and understand our goals and priorities when working as a team.
Our mentor throughout the project was Michael Sacher, who we thank for guiding us and providing insights into the field, as well as ideas and materials from the teaching lab. We also thank Michel Harvey, my lab technician in the Advanced Molecular Biology lab, who helped us record all the Petri dish pictures used to train the AI; and all the research laboratories that provided us with data to improve our algorithm.
To all the students who have an idea they want to implement, start before you are ready! Network in classes, look around (the people you meet at Concordia will impact you more than you think), learn about opportunities, and say yes to every challenge that comes your way. And always find a team because, at the end of the day, if something goes wrong, they will be there to support you, and if something goes right, you will have someone to celebrate with.
Experiential Learning is a great opportunity on campus; for professors, it is a chance to interact with students outside the classroom. Professors, you don't even realize the impact you leave on a student. After all, mentoring is a really important part of every student's university experience. Give them the tools and advice that would help them succeed but also let them find out the answers on their own.
All in all, I recommend all students to get involved on campus, as these projects really improve your understanding of your degree and your community at school. For example, Pytri has prepared everyone on my team for entering further education and the workforce in our fields, as you will always have to work in teams, set deadlines, delegate, prioritize, as well as adapt to new roles and develop skills in a short amount of time. After months of hard work, data collection, and numerous trials and errors, we did the final test run of the Pytri algorithm while on Zoom and saw it successfully counting over 90% of the colonies on a plate in .1 seconds. That was the moment we all realized that everything that we had been working for had finally paid off.
This article was written by Michelle Goanta and edited by Juan Espana.