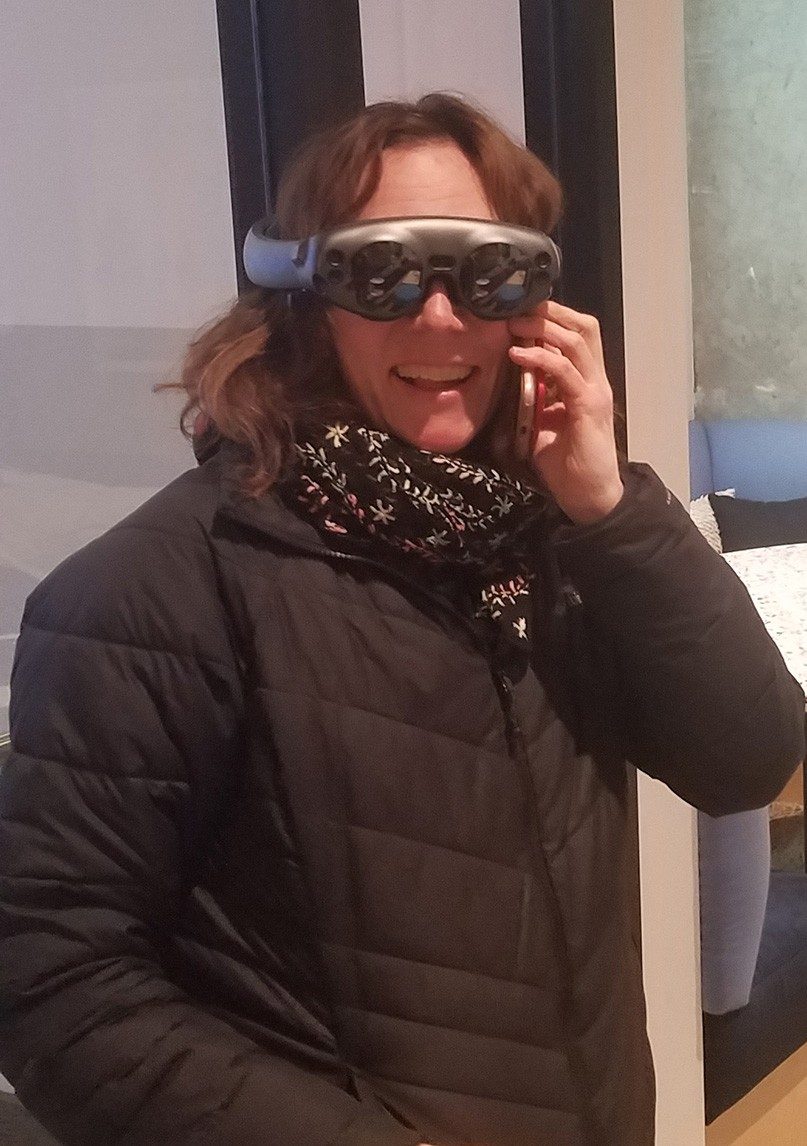 Photo credit: Samuel Arsenault-Brassard
Christine Redfern is the founder, director and curator of the gallery ELLEPHANT in Montreal. Active in the contemporary art world since 1994 as an artist, writer, curator and artistic director, her mandate has always been to expand the opportunities for art to connect with a broader public. Comfortable in the fields of both art and science; she holds a BFA in Studio Art from Concordia University and a BSc. in Biomedical Communications from the Dept. of Surgery, Faculty of Medicine, University of Toronto.
At ELLEPHANT, we curate encounters with analog, digital, video, installation, kinetic, robotic, DIY, VR, AR, AI, textiles, immersive and interactive art forms. ELLEPHANT is a place where contemporary art, technology and poetry meet. ELLEPHANT is located on Peace Park, in the heart of Montreal's former red-light district, in Montreal's celebrated cultural sector, the Quartier des spectacles.
More about Christine
All mentors