Arts & culture, Exhibitions
Flame Keeping!
Unearthing, Preserving, and Ensuring the Legacy of Montreal's Black Women's Groups
---
DATE & TIME
Tuesday, October 17, 2023 –
Wednesday, December 20, 2023 (all day)
ORGANIZATION
Concordia University Library
WHEEL CHAIR ACCESSIBLE
Yes
---
Under the aegis of Harambec and thanks to the contribution of Dr. Esmeralda's Thornhill's personal Archival Collection, we are pleased to share the tenure of a commemorative exhibit to honor the legacy of Black Feminist organizing here in Montreal.
Displayed at Concordia's Webster Library from October 17 to December 20, 2023, the exhibition contains some authentic documents culled from the private Collection of Dr. Esmeralda M.A Thornhill as well as documents from Concordia Special Collections and Records Managements and Archives. This exhibition brings to public light the obscure evidence of Black Women's key societal contributions to Montreal, Quebec, and Canada in the education sector. The exhibition was curated by Harambec's archivist Samia Dumais, with the support of co-founder Marlihan Lopez and interdisciplinary artist Po B. K. Lomami. The exhibition, located on the second floor of Webster Library, can be visited during opening hours.
In the context of Concordia, this public education initiative responds to multiple recommendations included in the President's Task Force on Anti-Black Racism Final Report and aligns with the University's desire to repair and build relationships with Black communities. It is a direct response to the institutional erasure of Black Feminist contributions (in and outside the University), and marks the continuity of Black Feminist organizing and Harambec's commitment to the path our elders so courageously paved.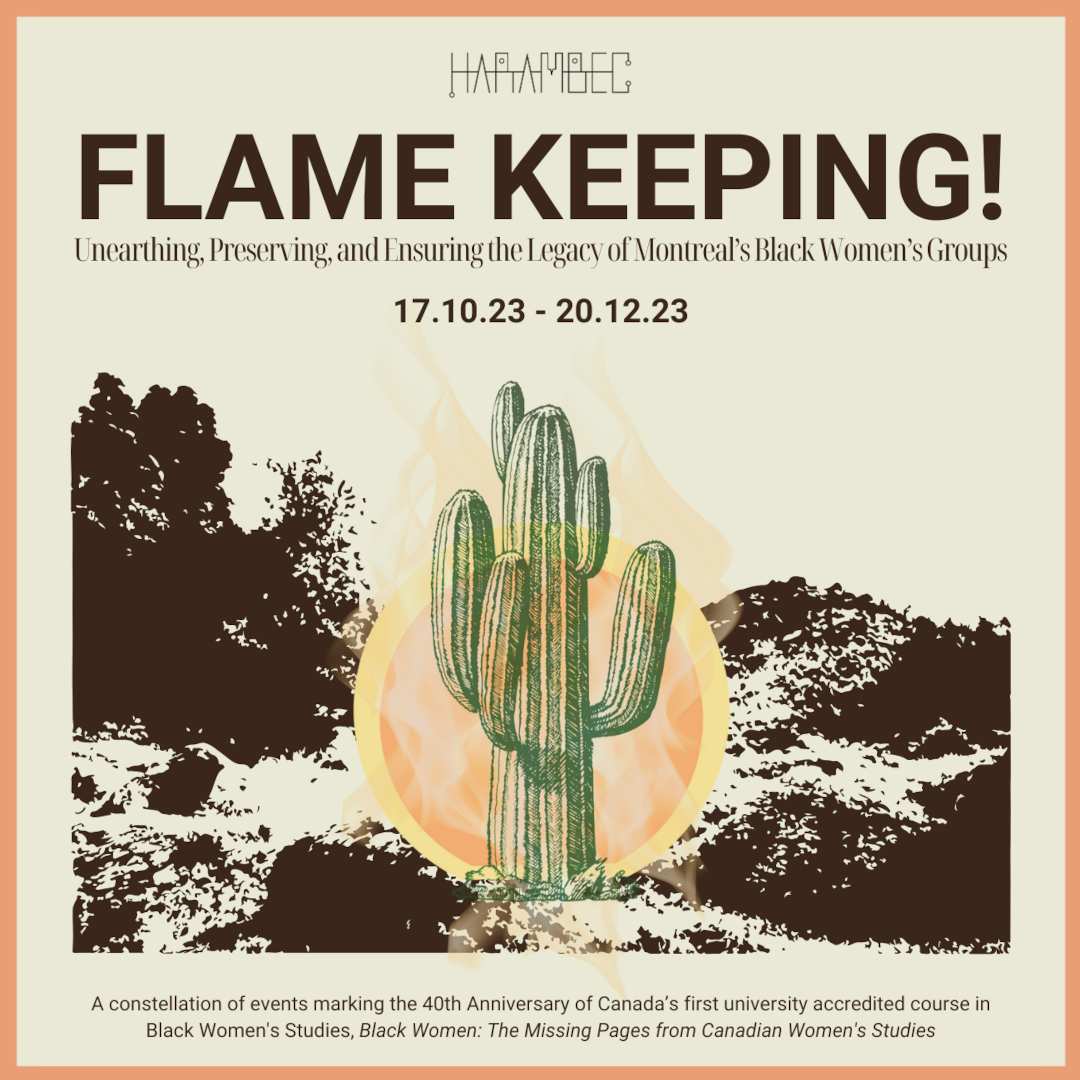 ---