Arts & culture, Exhibitions
Horizons Nouveaux: Bianca's Award-Winning Exhibition
---
DATE & TIME
Saturday, November 11, 2023 –
Sunday, November 26, 2023 (all day)
WHERE
La Fondation Grantham
1411, rue Blanchard, Saint-Edmond-de-Grantham (Québec) J0C 1K0
---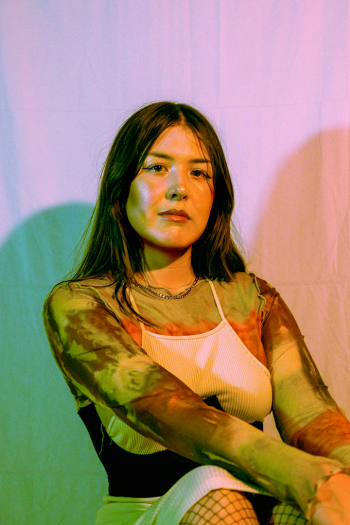 Join us for an exhibition showcasing the work of Bianca Shonee Arroyo-kreimes, an MFA candidate in Intermedia and BFA Film Animation at Concordia.
Winner of the Grantham Foundation for the Arts and Environment prize, 3D graphics in order to weave ecologically driven stories through several manifestations of the digital moving image, with focus on 3D animated video, augmented reality, and installation. This exhibition offers a reflection on Bianca's roots in Costa Rica and her journey as a multidisciplinary artist in Canada.
Within the multisensorial installations I create, visually lush interpretations of natural environments display 3D animated graphics of creatures who borrow vivid shapes, colors and stories from plants and animals found within our own world, while remaining singular. By portraying organisms found within ecosystems that remain characteristically different, my intention is to inspire a newly discovered appreciation of the endangered, non-human world that I believe humanity often takes for granted. Growing up in Costa Rica nourishes the complexities of my creative practice as my work strives to resurrect the meaning of nature's place in my own life now as both an urbanite and multidisciplinary artist. Since Costa Rica has one of the largest densities of biodiversity in the world – an estimated 5% of all species on Earth – my initial arrival in Canada felt like a veil concealing the world had been suddenly lifted.
---